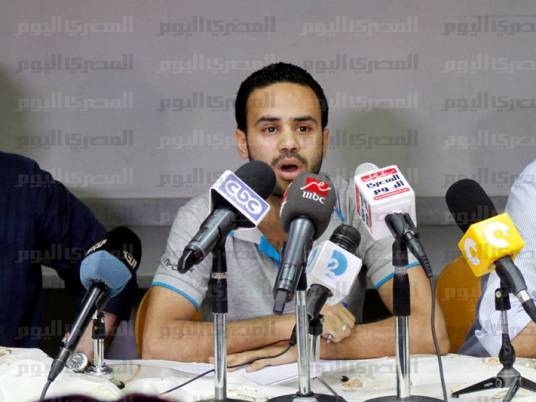 The Tamarod movement, which called for demonstrations on 30 June to demand the ouster of Islamist President Mohamed Morsi, has rejected the new Constitutional Declaration, saying it lays the foundation for a new dictatorship.
Tamarod said it would submit to Interim President Adly Mansour a list of amendments to the declaration it believes will best serve the country.
The movement said that the first article of the Constitutional Declaration was devised to satisfy the Salafis, as it states that "the principles of Sharia and its fundamental rules, doctrines, jurisprudence, and sources, as dictated by Sunni Islam, are the main source of legislation."
Tamarod added that this article was taken verbatim from the constitution the army suspended last Wednesday, and that it was one of its most controversial articles, as liberal contended that it could open the door to radical interpretations of Sharia.
The movement said articles 23, 24, and 27 lay the foundation for a new dictatorship, as they grant the president the right to "take all necessary measures and actions to protect the country," meaning he has absolute and unrestricted power.
It also said articles 19 and 22, relating to military courts and the National Defense Council, were specifically included to please the army.