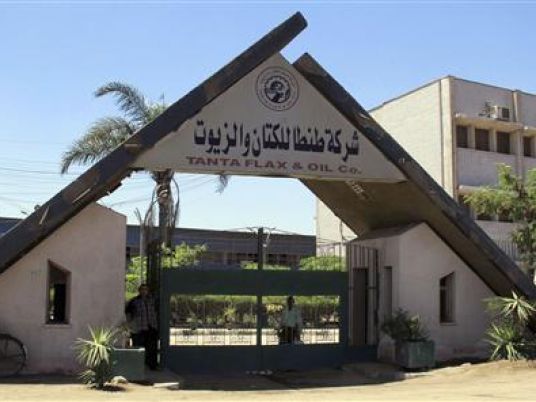 For the first time in the history of Egypt's public business sector, the government has approved the reinstatement of retired employees at one of its re-nationalized companies.
The government has decided to yield to a 2013 ruling that voided a privatization deal and returned prematurely retired employees to Tanta Flax & Oil Company, a public sector company that was returned to state management after the court verdict.
The Egyptian Petrochemicals Holding Company (ECHEM) announced on Tuesday that it was accepting reinstatement applications by former employees who were forced into early retirement in September 2005, when the Tanta Flax and Oil Company was privatized and sold to Saudi businessman Abdel Elah al-Kaaky for LE83 million.
Re-hiring is contingent upon the employees returning the end-of-service reward they had received upon retirement.
Gamal Othman, one of the main plaintiffs in the lawsuit that demanded the company be re-nationalized, welcomed the ECHEM's declaration. "That was a historic decision; unprecedented since the establishment of the public business sector," Osman told Al-Masry Al-Youm.
The privatization of the company forced 631 workers to retire, out of whom 250 have decided to accept the company's reinstatement offer, according to Othman. He, however, voiced fears of "undeclared conditions" involved in the announcement. He said there were arrears the company owed to its employees before retirement, adding that while they received LE30,000-LE40,000 as retirement packages, the actual value they deserved stood at more than LE70,000 per worker.
ECHEM director Reda al-Adl said the announcement is in line with the state's tendency to adopt an economic policy that altogether rules out privatization. He added that ECHEM will fund the company's purchase of new machines on which the returning employees can work.
Edited translation from Al-Masry Al-Youm