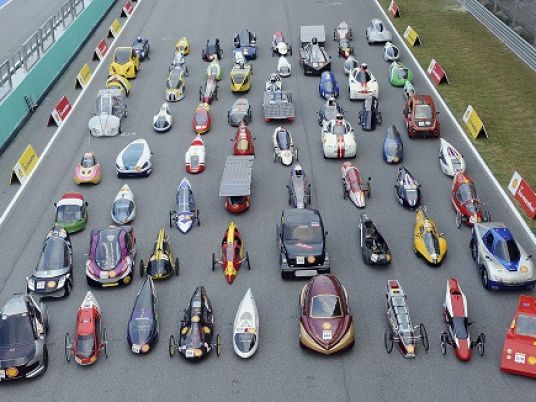 Tanta University's Faculty of Engineering team took second place in the Middle East and ranked 17th globally in the 2016 Shell Eco-Marathon Asia competition, held from March 3 to March 6 in Manila, capital of the Philippines.
Over 100 teams from 17 countries took part in the competition, which sees student teams construct and race small cars that seek to travel the furthest distance while using the least fuel. The annual event aims to promote the principle of fuel and energy efficiency in motor transport.
Emad Ettman, dean the engineering faculty at Tanta, said the team participated in the competition for the first time due to the support of University President Abdel Khaleq Khalil. He said that the university offers all kinds of support to encourage innovation and creativity among students.
The Tanta team was formed of two students, Mahmoud Magdy and Maysara Ramadan, who study mechanics, supervised by teaching assistant Medhat Aboul Yazid and teacher Hagar Alam Eddin.
They built a small, one-person vehicle with a 125cc, 12 horse power engine, using minimum fuel consumption.
The project was financed by the research fund, affiliated to the university's higher studies department, with support from the faculty's engineering consultancy center.
The team members offered their thanks to the university president and the faculty dean for their full support in overcoming the hardships they faced during their first attempt at the competition.
Edited translation from Al-Masry Al-Youm