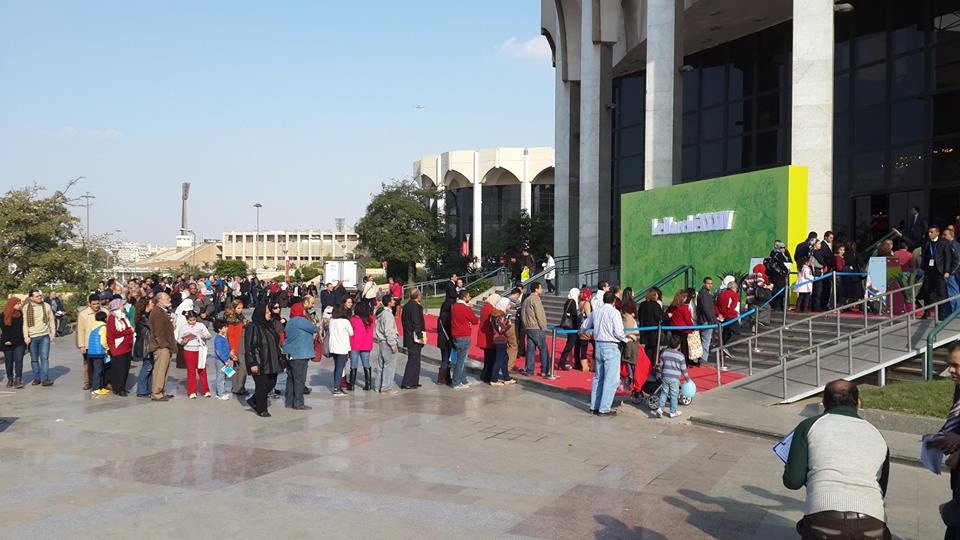 Furniture and decor exhibition Le Marche is back on for April after Tarek Nour Advertising received official permission from the Egypt Expo and Convention Authority (EECA) to organize the event after it had been canceled in December without clear reason, al-Mal newspaper reported on Sunday.
The owner of the advertising agency and al-Kahera Wal Nas channel, Tarek Nour, said he has received preliminary approval to organize the event, adding that final procedures are ongoing with security authorities.
In December, the Interior Ministry informed Nour of its decision to cancel the show, just two days before the inauguration.
Le Marche is the largest exhibition of furniture and decor in Egypt. It takes place on an area of 30,000 square meters, with the participation of about 250 exhibitors; many companies place their hopes on it to conclude major contracts for the year.
Furniture companies working in the sector estimate the initial losses for each company that had prepared a pavilion at about LE500,000 after the cancelation of the exhibition.
Local media reports have suggested that the cancelation was in response to criticism of the government on a TV show owned by Nour's satellite channel al-Kahera Wal Nas.
However, the chairperson of the channel Ahmed al-Saed denied that Le Marche exhibition was canceled as a means to intentionally cause Nour financial losses (a rumor circulated on social media), or as an attempt to put pressure on him to change the approach of journalist Ibrahim Eissa's talk show against the current regime.
Eissa has maintained a critical slant against the current regime in his show "With Ibrahim Essa". Since December, Eissa has not appeared on air as usual.
Rumors were circulating that Eissa's talk show was suspended after he voiced harsh criticism against the Parliament. He had accused the Parliament of planning to adjust the constitutional article that limits the presidential term limit.