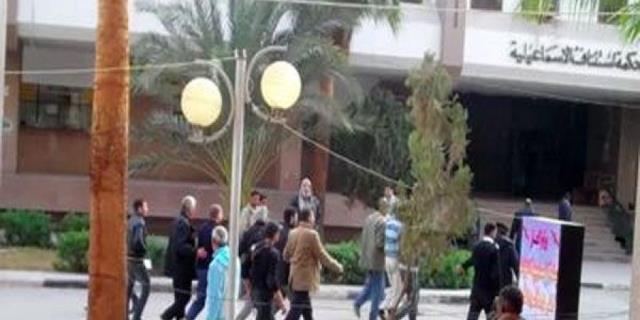 Consciepts in the Security Forces mistakenly fired a tear gas bomb inside Ismailia Court Complex on Tuesday causing heavy smoke and a state of panic among visitors and court staff and lawyers, a security source said.
He added that personnel at the Civil Protection Authority managed to control the damages resulting from the bomb.
The source clarified that the court has resumed its work and sessions are held on time.
Medical source noted that Ismailia public hospital received several persons with suffocation injuries due to the smoke, stressing that they are in stable condition.
A police report was written and referred to the public prosecute to initiate an investigation.
Edited translation from Al-Masry Al-Youm