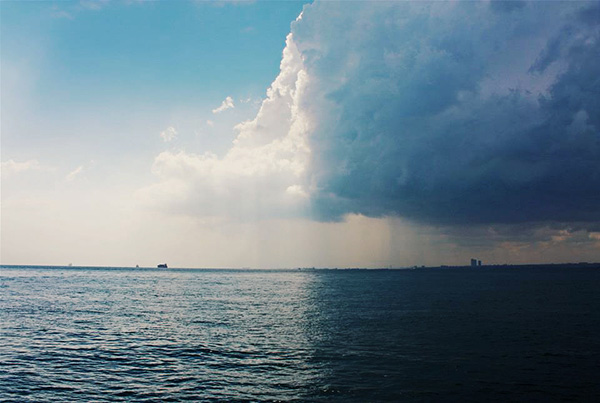 Temperatures will drop again significantly starting Wednesday, said a member of the Media Center of the Egyptian Meteorological Authority Mahmoud al-Qayati, citing an air mass of polar origin coming from southern Europe coinciding with an air depression on the surface of the Mediterranean Sea.
These low temperatures are expected to continue until the end of this week, he said.
Maximum temperatures will reach 22C on Wednesday across Greater Cairo, with active wind in all regions of the country only worsening the feeling of cold.
A slight and temporary rise in weather temperatures throughout Egypt occurred on Tuesday, with the maximum temperature in Cairo reaching 26C, Qayati said.
Qayati added, in a phone call on the Nile News Channel, Tuesday, that the weather will hot and sunny across Egypt during the day, amid moderate wind speeds.
The weather will grow colder during the night hours, with the difference between the minimum and maximum temperatures will reach 10C in Greater Cairo.