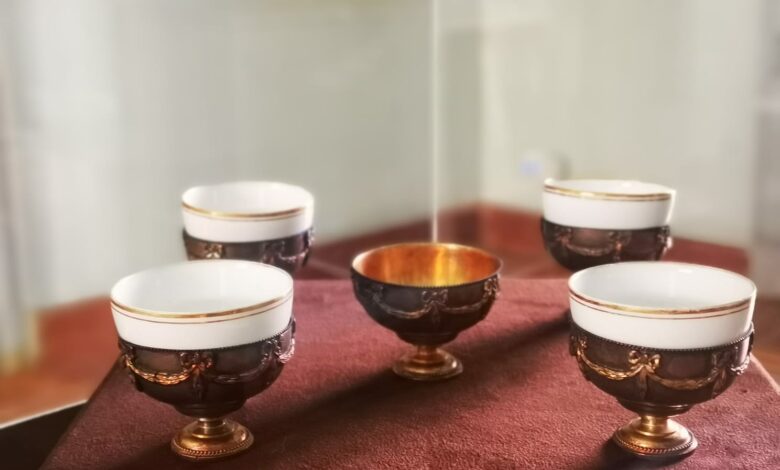 A temporary exhibition dubbed "Your Coffee is Royal" opened at the Royal Jewelery Museum in Alexandria, including part of a coffee set from King Farouk's possessions, the Ministry of Tourism and Antiquities announced in a statement on January 3.
The event is scheduled to run for three months.
It comes as part of a series temporary exhibitions the museum is holding to shed light on some of the artifacts in the store, the Director General of the Museum, Safaa Farouk Ragab, said, adding that the exhibition includes 32 artifacts consisting of 15 golden cups and 17 cup-holders decorated on the outside with royal drawings of the style of King Louis XV era.
The Royal Jewelery Museum is an important European-style architectural masterpiece built by Italian engineer Antonio Lasciac in 1919.
The museum building is a palace belonging to Princess Fatima Haider, one of the princesses of the Muhammad Ali family, and us distinguished by its architecture, decorations, and artistic units.
The palace was turned into a museum in 1986 and includes 1,045 pieces of rare collectibles of gold, silver and precious stones belonging to the family of Muhammad Ali Pasha.