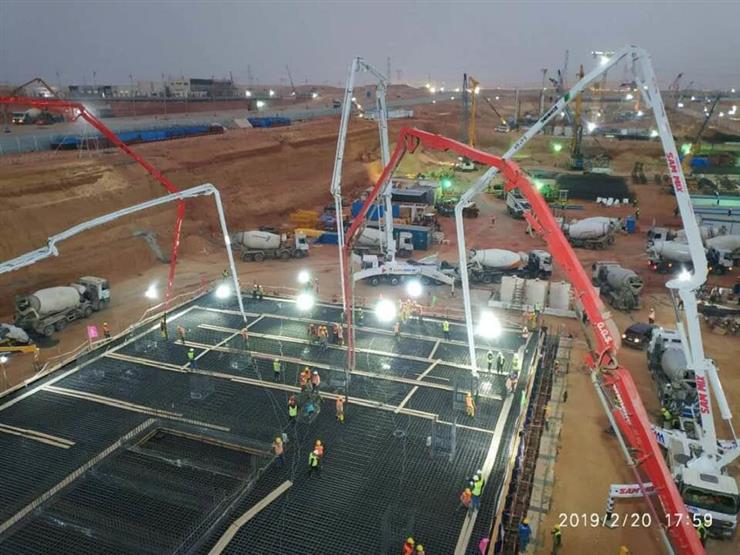 General Manager for the China State Construction Engineering Corporation (CSCEC), Chang Wei Sat, announced on Sunday that the company has accomplished 10 percent of construction work for the New Administrative Capital.
This includes layout work, waste removal, location adjustment and drilling, construction work and structural work for floors.
During a gift giving ceremony to workers celebrating the end of Ramadan, Wei Sat said that Egypt's Ministry of Housing had laid the project's foundations on March 2018, after the company signed implementation agreements with the ministry in January 2016.
He added that the total area of the project is around 1,027,000 square meters, of which 1,024,000 square meters are above the ground and 465,000 square meters underground.
Wei Sat said that the project "Will be one of the largest central business areas in the Middle East and Africa…The project's contracts are valued at US$3 billion and 85 percent of them were founded by the Chinese government."
The Chinese government gave the Egyptian government a 10 year-grace period for the repayment. The first installment of the loan will be US$834 million, covering the cost of designing and constructing seven towers, including two administrative towers and five residential towers.
Wei Sat pointed out that the total number of workers in the project reached 3000 workers, including 2,000 Egyptians and 1,000 Chinese, and the company intends to increase the number of Egyptian workers to 6,000.
Edited translation from al-Masry al-Youm