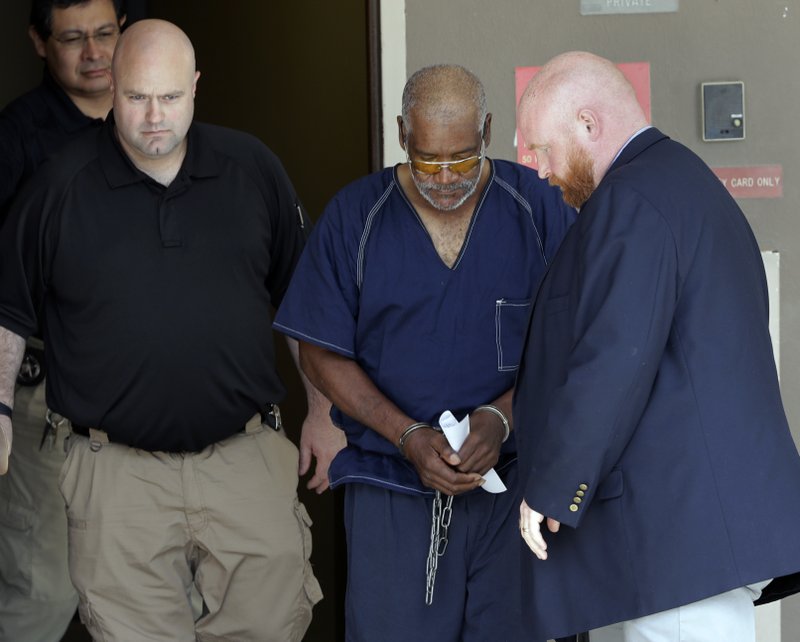 In many parts of the world, the constant fear of extremist attacks has led to tighter security measures at hotels and resorts, but that is less so in the United States, where hotels are reluctant to intrude on the privacy of guests.
Security experts say the shooting attack that left at least 59 people dead in Las Vegas could lead to more cameras and more training for hotel staff.
More aggressive measures such as metal detectors or X-ray screening of guests and luggage — standard for airline travel — are less likely to gain footing in the US because of cost and privacy concerns.
Although they are private property, hotels are notably public spaces in most of the world. In many places, luxury hotels have entrances from shopping malls, and their lobbies serve as a refuge from noisy, chaotic streets.
Hotel operators in other countries are increasingly deploying armed guards, vehicle barricades, X-ray machines and other measures to reduce the risk of attack.
The King David Hotel in Jerusalem, where President Donald Trump and other foreign leaders have stayed, reportedly uses infrared cameras carried by balloons and robots in sewers to search for bombs. Windows on higher floors can withstand gunfire and rocket-propelled grenades, and the air conditioning system is designed to block attacks using poison gas.
The Resorts World Manila casino in the Philippines said it hired a security contractor, Blackpanda, and established new security protocols after a man with a gambling addiction carried out an arson attack in June that left 37 dead, the latest major incident in Asia.
Even before the attack, visitors to Resorts World — like many other hotels, office buildings and shopping malls in Manila — were required to pass through metal detectors and have their bags X-rayed. Somehow the attacker got past hotel security with an ammunition vest and assault rifle.
That was a trifling arsenal compared with the 23 guns and prodigious ammunition stockpile that 64-year-old Stephen Paddock hoarded in his room on the 32nd floor of the Mandalay Bay hotel casino overlooking the Las Vegas Strip and a packed country music festival.
Attention is certain to focus on how Paddock was able to carefully prepare and stage his deadly attack on Sunday night.
"My guess is we will see more security cameras at many hotels and more monitoring of people who bring many large packages to a hotel room," said Bjorn Hanson, a professor of hospitality and tourism at New York University. "But I don't think one event will lead to more intrusive measures" in the US such as metal detectors or X-raying guests' bags.
Hanson also believes that hotels, perhaps pressured by their insurance carriers, will increase training of staff to spot suspicious behavior or materials left in rooms. There is a model for that in training to help staff spot human trafficking, he said.
Jeffrey Price, a security expert at Metropolitan State University of Denver, said employees who clean rooms should report it to a supervisor if they see weapons, but that screening guests' bags would be difficult in a place like Las Vegas, where people having a lot of luggage is not all that unusual.
"It would be a logistical nightmare to screen everybody going into and out of the hotel room, not to mention costing billions of dollars," Price said. "That also gets into all sorts of privacy-rights issues."
Hanson and Price said people who attend major public events should take their own precautions including knowing where the exits are, having an escape route in mind and a place to meet with companions if they get separated.
The American Hotel and Lodging Association said that hotels in Las Vegas were working closely with local law enforcement after the shooting.
"Hotels have safety and security procedures in place that are regularly reviewed, tested and updated as are their emergency response procedures," the group's president, Katherine Lugar, said in a statement. "As we better understand the facts in the coming days, we will continue to work with law enforcement to evaluate these measures."
Hotels already employ security measures such as asking guests to show their room key in the lobby, and limiting access to some floors to those who have a keycard. But because the U.S. hasn't had the same experience — in frequency or ferocity — of hotel attacks in countries where security is tougher, that could make stringent measures seem less worthy when applied against a cost-benefit ratio.
Other regions can't afford or aren't willing to take the risk. For instance, Africa saw two attacks on hotels within months of each other in 2015 — 38 died in Tunisia and 18 in Mali.
Tunisia depends on tourism and seen arrivals plummet since a spate of attacks. Since 2015, hotels have beefed up police presence and brought in metal detectors.
At the Radisson Blu hotel in Mali's capital of Bamako, there is now a scanner for bags, and vehicles are blocked from driving in front of the building.
In some cases, extra security steps were not enough.
In 2009, attackers in Indonesia smuggled explosives past security guards and metal detectors and set off a blast at the Marriott and the Ritz-Carlton hotels in Jakarta that killed eight. Six years earlier, a car bomb at the Jakarta Marriott killed 12.
In India in 2008, extremists targeted two luxury hotels, a train station and restaurant in a 60-hour siege in Mumbai that left more than 160 dead.
Hotel chains operating in India including Accor, Hyatt and Marriott now use handheld trace detectors and X-ray scanners to check for explosives and contraband. The upscale Lemon Tree Hotel at New Delhi's airport brought in a facial recognition system to keep track of visitors.
Indonesia and India have strengthened hotel security since then, said Mario Hardy, CEO of the Pacific Asia Travel Association. Vehicles are checked, many hotels scan luggage with X-rays, and there are more security cameras.
"As consumers we may sometime see those as nuisance, but I think events such as these remind us all the importance of security measures," he said.