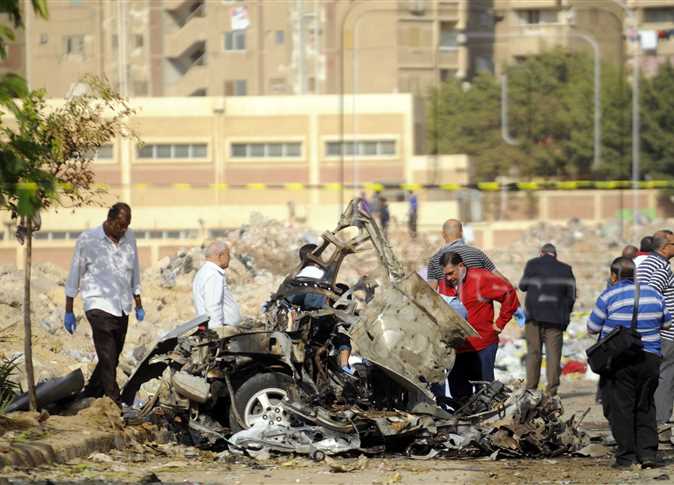 A terrorist group calling itself the Hasm Movement, affiliated with the banned Muslim Brotherhood group, said it was behind the failed assassination attempt on an Egyptian judge who tried ousted president of Egypt Mohamed Morsi in 2015.
A parked car exploded as the vehicle of Judge Ahmed Aboul Fotouh drove by on Friday in Nasr City area, Cairo; however the explosion caused no injuries.
The movement threatened more attacks on judges, in a statement published on Friday.
Meanwhile, the Interior Ministry continued its efforts to determine the identities of those behind the failed assassination attempt of Aboul Fotouh.
Security sources told al-Masry al-Youm that detectives are examining the video recordings of camera control close to the scene, and questioning the employees of a nearby restaurant.
Also, members of the investigating team are working in close coordination with colleagues in charge of the case of failed assassination attempt on Judge Zakaria Abdul Aziz, Assistant Attorney General, in New Cairo last month.
The same Hasm Movement has claimed responsibility for the incident, in which it used the same technique of car bomb, resulting only in the injury of a bystander.
Preliminary inspection of the scene in Nasr City shows that an amount of TNT exceeding 80 kg was used in targeting Aboul Fotouh.
Judges, policemen, and other senior officials have increasingly been targeted by radical Islamists angered by hefty prison sentences imposed on members of the now-outlawed Muslim Brotherhood organization.
Aboul Fotouh was one of three judges on a panel that in April 2015 sentenced Morsi, who is also a senior official in the Brotherhood, to 20 years in jail after finding him guilty of inciting violence that led to the death of 10 people in clashes with security forces in December 2012.