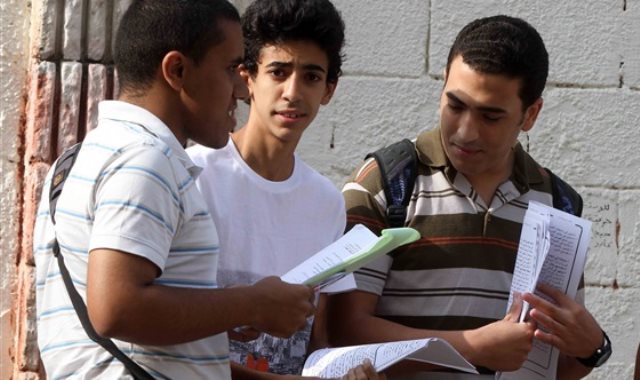 The Egyptian Ministry of Education held a press conference to announce the details of the specifications of the examination paper for the "Thanaweya Amma" (high school) certificate 2022-2023 on Monday, which will begin using the open book system.
The Education Ministry eagerly inform students of the specifications of the examination paper to ensure equal opportunities, said the Minister of Education Reda Hegazy, adding that students should work hard and study well in preparation for the exams.
A training exam form will be available for high school students on the ministry's website in the mid-academic year, and links will also be made available to all relevant study materials for all topics and basic concepts in order to help students through multiple specific sources centered around the core topics and concepts of each subject, the minister explained.
Hegazy added that the secondary school certificate exams this year will be using the open book system, as booklets will be distributed to students to use it during the exam.
He explained that the student will receive a booklet of questions, a bubble sheet and another booklet to answer essay questions.
According to Hegazy, the high school exams will be corrected electronically, not by teachers.
The exams will be corrected using the rubrics system, and the score that the student obtains will be distributed over the answer, meaning that each part that the student answers will have a score.
He added that a copy of the student's answer sheet for the essay questions will be scanned on the correction system and sent to two correctors to guarantee the accuracy of the correction.
Crucial exams
Thanaweya Amma are tests in the final years of high school, which students attend between the ages of 17 and 18, a crucial educational stage in Egypt.
A student's score in the examinations can determine whether they are admitted to a free public university and what course they are able to study.
The number of students to attend the exams of the final year of high school is 707,992 students in the scientific and literary divisions, and they are distributed within 2,089 examination committees in each sector across the country.