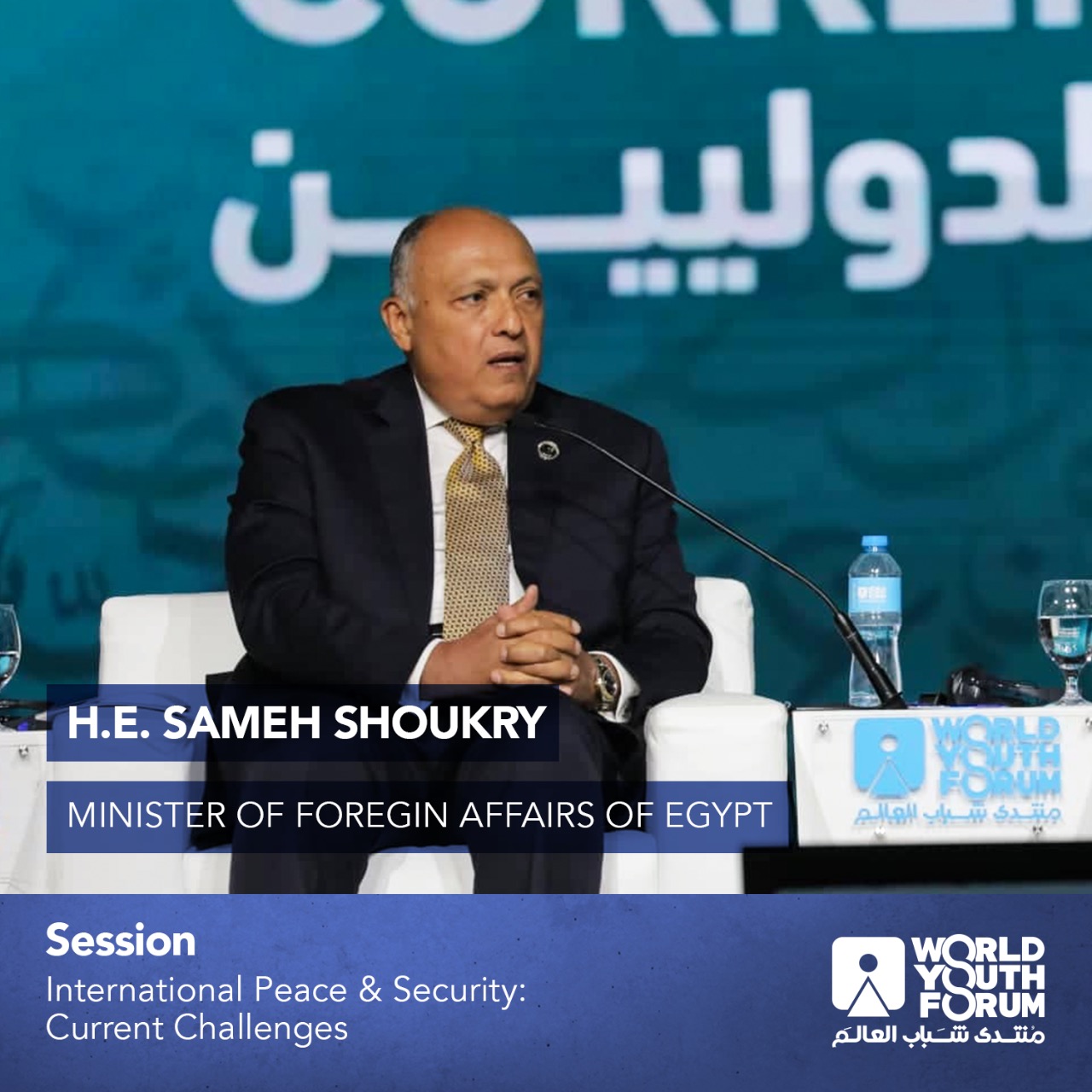 Egyptian Foreign Minister Sameh Shoukry said on Sunday that the issues resulting from the incidents of 2011 and beyond have aided in the destabilization of international peace and security within the Arab region.
Shoukry's statements came during the session "International Peace & Security: Current Challenges", on the first day of the World Youth Forum held in Sharm el-Sheikh, in the presence of Egyptian President Abdel Fattah al-Sisi.
The foreign minister did not elaborate on the incidents he mentioned, though he is likely referring to the Arab Spring revolutions that started in December 2010 and early 2011, triggered by the Tunisian revolution.
Egypt's January 25 Revolution was part of the Arab Spring. It first erupted in 2011 as a protest against repressive police, eventually expanding to protests against living conditions, high prices and corruption until it ended with the overthrow of former Egyptian President Hosni Mubarak on February 2011.
Egyptian government officials blame the January 25 Revolution for the spread of chaos, the deterioration of economic conditions and the Muslim Brotherhood's access to power in the aftermath of the revolution.
Shoukry said that changes were made in an unorganized manner, leading to the national state's failure in achieving internal security and security for citizens.
"What we are witnessing of the expansion of this patch in Syria and Iraq and the entry of what has been called 'Daesh' (Islamic State), has had an economic, social and political impact that has not only affected the Arab region," the Egyptian Foreign Minister said.
Edited translation from Al-Masry Al-Youm