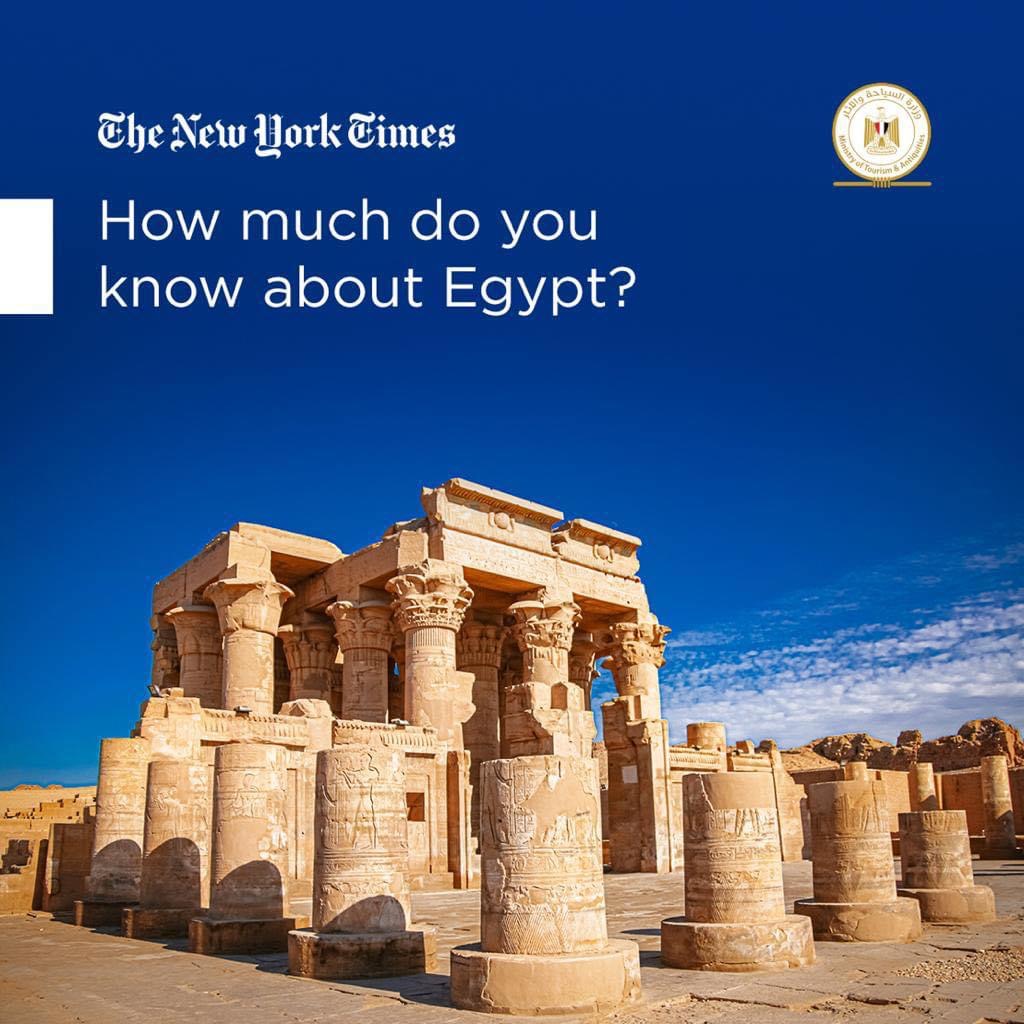 American newspaper The New York Times has launched an online quiz challenging the world to answer questions about Egypt.
The short, five-question quiz includes questions about history, culture, ancient civilization, geographical location, cities, beaches, nature, culture, customs and traditions of its people.
The questions and answers are accompanied by pictures and information regarding a place's tourist, archaeological and natural attractions, in addition to the places of entertainment in it.
Maged Abu Sedira, head of the international tourism sector at the Egyptian Tourism Promotion Board, said that the quiz is good marketing for Egypt, and it will hopefully promote Egyptian tourist and archaeological sites by encourage its takers to visit the country and get to know its history and people.
Egypt surely welcomes the promotion, as its tourism sector took a massive hit at the onset of the coronavirus pandemic. Numbers have increased since the country's reopening in July, but travel bans and a slow vaccine rollout have prompted many to delay international travel.