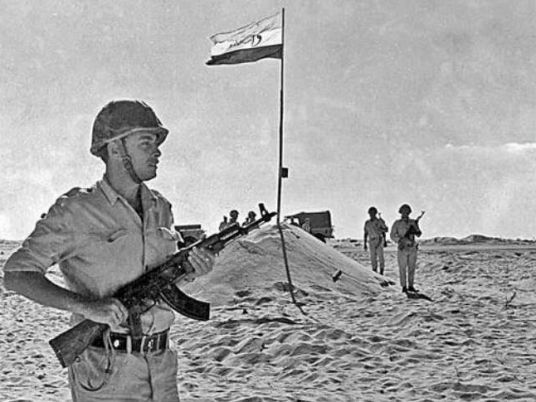 Egyptian President Abdel Fattah al-Sisi said that the 6th of October War will remain a turning point in "our contemporary history", and a symbol of Egypt's majesty.
During his speech at the Armed Forces' educational symposium on the occasion of October victory, President Sisi paid tribute "to the righteous martyrs who gave their lives for the homeland and gave their lives under its flag."
He also saluted the Egyptian people, whose steadfastness, awareness, and support for their armed forces in the most difficult and critical times were the decisive factor in Egypt's victory.
Sisi said that recalling history and narrating the facts that occurred during the October War aims to communicate the details of victory to those too young to contemplate it.
The symposium was attended by Prime Minister Mostafa Madbouly, Defense and Military Production Minister, Commander-in-Chief of the Armed Forces, Mohamed Zaki, Parliament Speaker Counselor Hanafi Jabali, Senate President Counselor Abdel Wahab Abdel Razek, ministers, senior statesmen and leaders of the armed forces.
The 6th of October War is a historic victory celebrated every year in Egypt.
In 1973, Egypt and Syria waged war against Israel after Israel occupied the Sinai Peninsula in Egypt, the Golan Heights in Syria and the Gaza Strip and West Bank which were under Jordanian rule at the time.
The war commenced on October 6 as part of a plan by late President Mohammed Anwar al-Sadat.
Egyptian forces crossed the Ber Lev Line, fortifications built by Israel along the Suez Canal, in six hours hours only using water cannons. The Syrian forces meanwhile destroyed Israel's fortifications in the Golan Heights.
The war officially ended on October 24 with an agreement after a crushing defeat for the Israeli army.