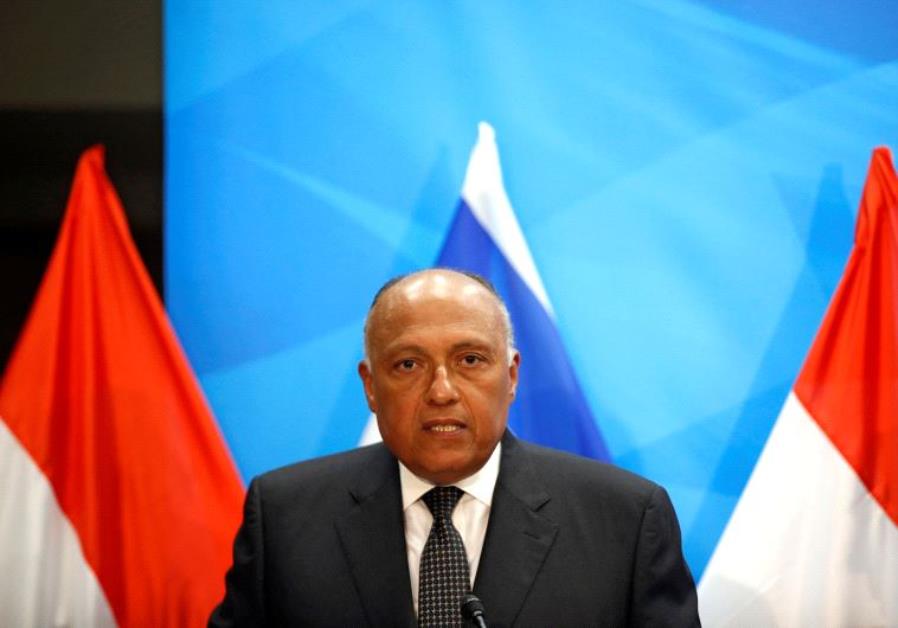 Egypt's Foreign Minister Sameh Shoukry condemned the "unprofessional" coverage from Qatari TV Channel Al Jazeera, claiming it has spread a false image about the current situation in Egypt and is fueled by a deep grudge over Egypt's accomplishments.
The situation in Egypt is stable, but unprofessional media outlets such as Al Jazeera are propagating lies, Shoukry stressed during his phone interview with TV presenter Amr Adib on his program al-Hekaya (The Story) on MBC Misr.
He explained that certain adversary media outlets, including Al Jazeera, are furious over the global recognition that Egyptian achievements have received lately, particularly in the US.
"I talked to several news outlets including the Al Arabiya news staff, telling them that they have correspondents in Egypt and can double check the news. I told them that they won't find anything to cover in the streets," he said.
Adib stated in his show that the footage broadcast by Al Jazeera is old, despite their claims of providing live coverage for new demonstrations. The presenter added that the channel is known for its loyalty towards the Muslim Brotherhood, and is attempting to encourage Egyptians to participate in protests against the state.
The Mekamelen TV channel, deeply supported by the Muslim Brotherhood, displayed a photo dating back to June 2019 showing fans celebrating the victory of the Egyptians team over Zimbabwe in the African Championship, and claimed it was from the new protests.
Shoukry stressed that the calls for protests were not met positively by Egyptians, and that there are cameras across the state to report what is going on in the streets.