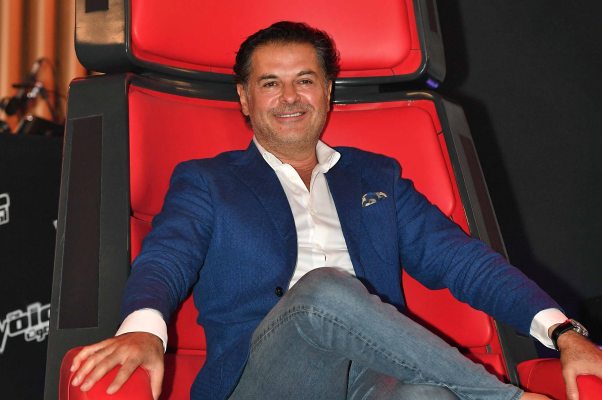 "The Voice: Ahla Sawt" returns on Saturday, September 21 with Lebanese singer Ragheb Alama and Moroccan-Egyptian diva Samira Said joining the show's judging panel for the first time.
The show aims to discover talented new singers and propel them into fame. Would-be stars must pass through several stages, where only one competitor can make it through to earn "The Best Voice."
Alama and Said will be joining with two prominent judges; Egyptian singer Mohamed Hamaki and Emirati singer Ahlam.
An unexpected surprise for this new season is the reunion between Alama and Ahlam, two stars known for their complicated relationship since their work as judges on "Arab Idol" between 2011 and 2013.
The two disagreed often while judging or providing performers with feedback, and eventually Alama suddenly quit Arab Idol with many news outlets blaming his departure on Ahlam.
Both stars have commented on their reunion in a press conference held in Beirut on September 15, with Alama denying that Ahlam was behind his exit from Arab Idol.
"We may tease each other, but out of love", he said.
"You basically have your own team and none of the other judges can really interfere with what you are doing and cause trouble. That said, Ahlam can always do something to change that. She is creative," Alama stated during the press conference.
Ahlam shot a witty response back to Alama, who she considers a good friend, saying "What did you call me? Oh right, I am creative."
Alama seemed excited for his first comeback after a six-year-hiatus, saying that the performances ahead will surely be impressive.
Said expressed deep enthusiasm towards her first experience as a jury member on "The Voice", and that she knows well what moves her artistically.
Hamaki as a jury member from last season's judge panel shared his thoughts on the process, saying "That is hard, because you do get emotionally attached. You are working with young people and it is sometimes very difficult to make those hard decisions. It can affect you at times."
Further modifications have been added to the show's usual rules, such as that every jury member will be allowed to select 15 performers instead of 12 like before.
Photo credit: Press release