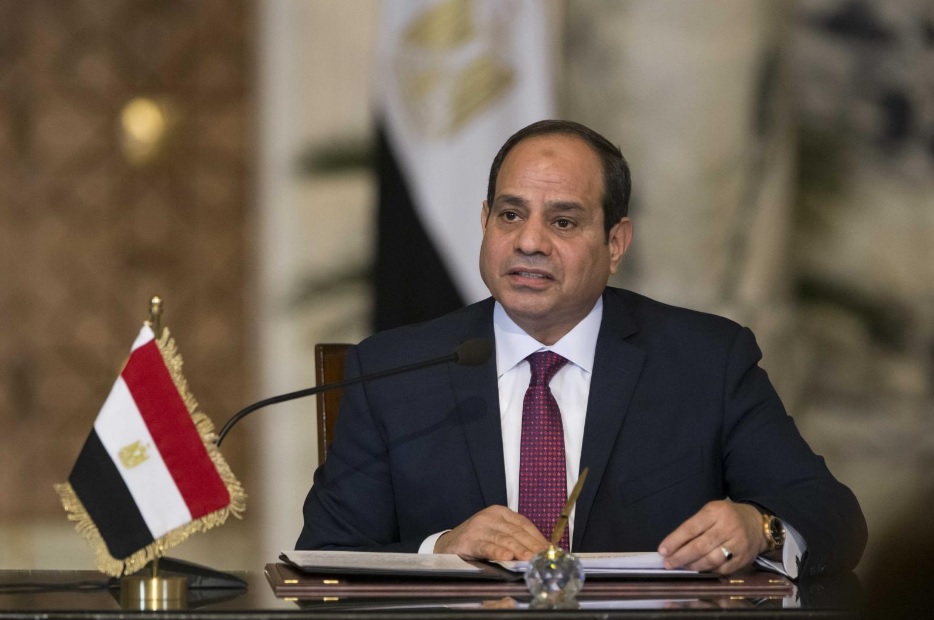 President Abdel al-Fattah al-Sisi said during the first Arab EU summit in Sharm el-Sheikh that solving the Palestinian conflict will make the "powers of evil and terrorism" lose their chance to exploit it, but lamented on what he sees as a lack of political will to reach a comprehensive political settlement for the conflict.
Sisi stressed that the Palestinian cause is the cause of all Arabs.
Saudi monarch, King Salman bin Abdulaziz, agreed that the Palestinian cause is the prime Arab cause, adding that he also supports international efforts for a political solution to restore legitimacy in Yemen.
"We need a comprehensive, unified approach to confront terrorism, both security-wise and intellectually," President Sisi said, adding that terrorism has become a tool used by some countries to create chaos among its neighbors.
Sisi also warned of the growing threats of migration and terrorism, describing them as the most important security challenges.
Terrorism is spreading throughout the world as a dreaded epidemic, whether through extremist movements across borders from one country to another or through taking safe haven in certain countries and using social media to promote violence, hatred and recruit more members, Sisi explained.
He continued warning against terrorism and it's root cause, saying "I ask frankly, is not it time to agree on a comprehensive approach to combating terrorism that includes, as a basic component, a strict security confrontation with terrorist organizations and elements and an enlightened intellectual confrontation with the origin of its ideologies?"
The summit's high level of attendance proves that the Arab-European regions have more in common to unite them than in what divides them, Sisi said. He added that it also reflects the mutual concern of the two parties to promote dialogue and cooperation collectively in order to strengthen existing bilateral communication channels in hopes of reaching a common vision to deal with these escalating threats and challenges.
He also reiterated the need for political settlement to the conflicts in Libya, Syria, Yemen and other areas where there is armed resistance to preserve its unity and restore stability and security.
Sisi called on the Arab and European people not to pay attention to those who sow division and hatred.
Edited translation from Al-Masry Al-Youm