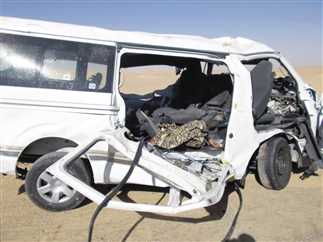 On Thursday, three people were killed, and seven others were injured, in separate traffic accidents in Dar al-Salam, al-Balina, and Akhmim localities in Sohag Governorate.
Assistant Minister of Interior and head of Sohag Security Directorate Mohamed Abdel Moneim Sherbash received notifications of three traffic accidents in the governorate.
Investigations showed that in the first accident of Dar al-Salaam, a collision occurred on the eastern agricultural road between a private car and a minivan.
One was killed and three were injured with wounds, bruises and abrasions on the body.
The second accident in Balina occurred between a private car and a tuk-tuk.
An infant was killed and the driver of the tuk-tuk and four others were injured.
In Akhmim, a 9-year-old student was killed when he was hit by a truck on the eastern agricultural road while he was riding a bicycle.
The bodies of the deceased and the injured in the three accidents were transferred to the nearby central hospital and legal proceedings have started to take their course regarding each accident.