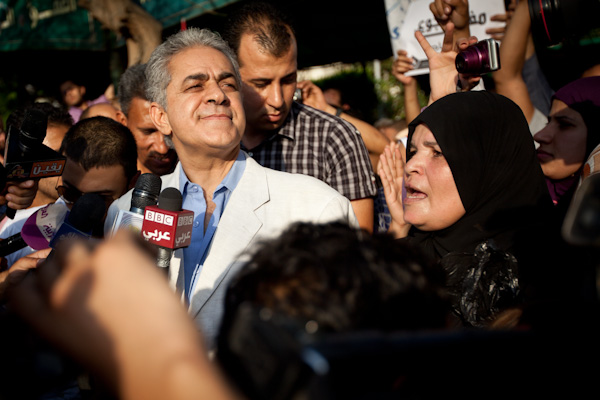 Three members of Popular Current's executive bureaus in Qena submitted their resignations in protest against nomination of Hamdeen Sabbahi, the current chief, to presidency.
Gamal Farid, coordinator of the current in the town of Abu Tesht in Qena, said he along with each of Mohamed Refaat and Ahmed al-Sabaa had resigned over the nomination of Sisi before knowing opinions of the current members in the governorates. They considered that the current phase is "exceptional and requires Defense Minister Field Marshal Abdel Fattah al-Sisi to heal the rift, eradicate the Muslim Brotherhood terrorism and conspiracies made against the country."
"Sabbahi's nomination will increase divisions, which will lead to profits for the terrorist Brotherhood organization," he added.
Edited translation from Al-Masry Al-Youm