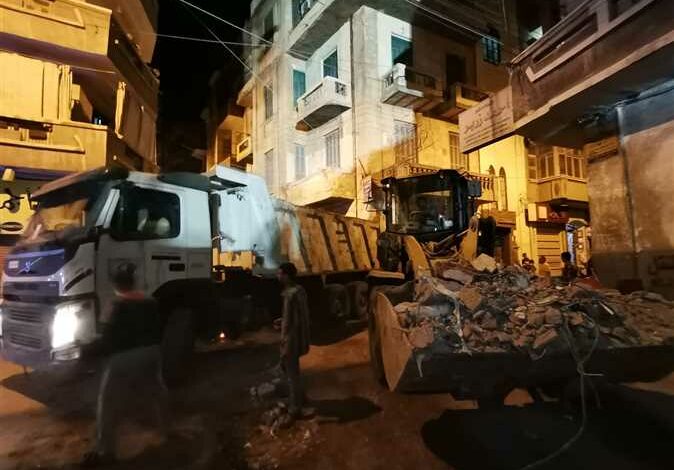 Beheira Governor Major General Hisham Amna ordered the evacuation of three properties in the city of Damanhour after an adjacent home collapsed on Friday.
A statement from the governorate confirmed that one person has been rescued from the rubble alive, alongside two bodies.
Forces rescued Nabil Ibrahim Qadb, 60, who has multiple bruises and a suspected concussion.
The bodies of Ahmed Saeed Shaaban, 39, an engineer residing in Alexandria, and another resident, Al-Saeed Mohamed Ibrahim, 70, were recovered.
Amna also ordered officials to disconnect gas, water, and electricity services from the three buildings to protect rescue teams and survivors. 
The governor and a number of other leaders, including Head of Beheira Security Directorate Major General Ahmed Arafat, and Damanhour's city head Kamel Ghattas, are at the site of the collapse to follow up with rescue efforts.
Security services in Beheira were notified of the collapse of a 5-story populated house. Immediately, civil protection forces, paramedics, Damanhour Police Officers, Crisis and Emergency Management officials, and members of the Social Solidarity Directorate moved to the site of the collapse.
Amna formed an engineering committee to prepare an urgent report on the cause of the collapse and to examine the adjacent properties.
The governorate's statement announced that evidence indicates that the collapsed building's external condition was good. 
Edited translation from Al-Masry Al-Youm