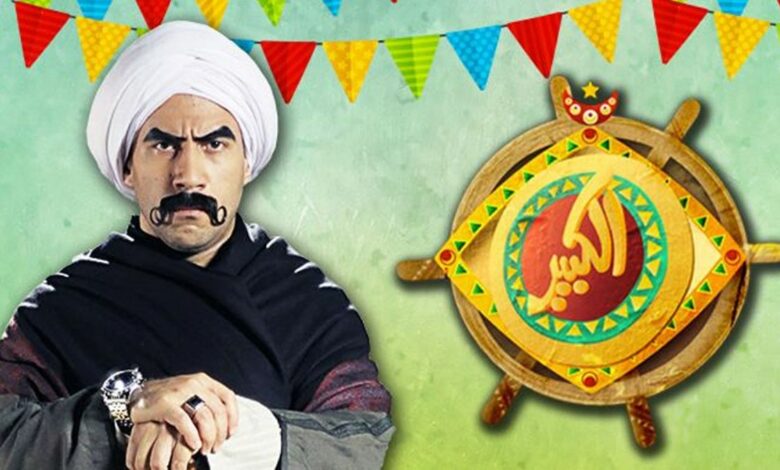 The Egyptian star, Ahmed Mekky, continues to present the stories and adventures of 'El-Kabeer Awi' in the seventh season of the comedy social within the Ramadan 2023 drama marathon.
The United Media Services company announced that the series "El-Kabeer Awi 7" will be shown during the upcoming month of Ramadan via ON satellite channel, so that the work will be broadcast by the channel right after the Maghrib call to prayer during the days of the holy month of Ramadan.
The work will also showcase on the "Watch It" digital platforms and the Shahid platform.
The episodes of the seventh season begin a year after the marriage of "El-Kabeer" to "Marbouha", which is a marriage that has become halfhearted and is exposed to many problems on both sides. "Marbouha" grows increasingly suspicious of "El-Kabeer", believing that he is cheating on her with another woman.
"El-Kabeer Awi 7" stars Rahma Ahmed, Mohamed Salam, Bayoumi Fouad, Hesham Ismail, Mostafa Gharib, Hatem Salah, Abdel Rahman Zaza, and the series is written by Mostafa Saqr and Mohamed Ezz Eddin, directed by Ahmed el-Gendy, and the work witnesses the assistance of a large number of first-class stars as guests of honor.