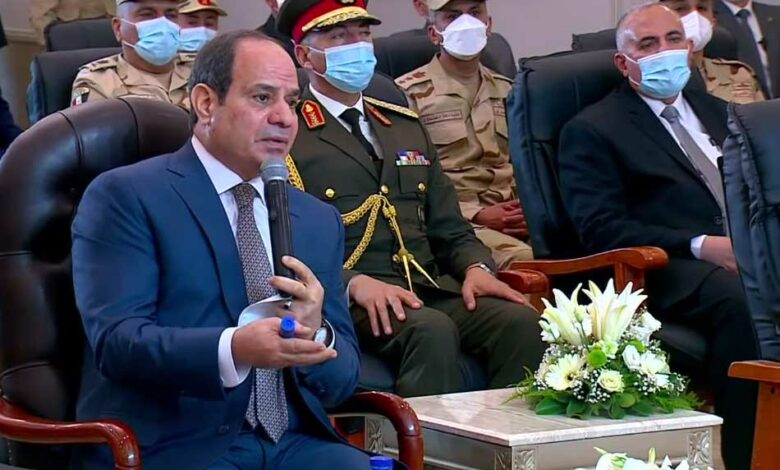 Egyptian President Abdel Fattah al-Sisi ordered against planting ornamental plants again in favor of using water resources for more crops.
While inaugurating several national projects in Toshka on Sunday, the president added: "The land of the delta was low, with a lot of silt that has grown over thousands of years, and therefore has remained suitable for cultivation. Now we are planting in a soil with different nature."
"God willing, there will be no water drop that we can use or a piece of land that we can plant unless we plant it. By the way, this is an order, Doctor Mostafa (Prime Minister), there is no more cultivation of ornamental plants, as long as the water drop we use is valid for fruitful plants, it goes for fruitful plants."
President Sisi said that the agricultural wastewater that is used in cultivating the lands again goes through treatment process according to health standards, and is not mixed with other water.
Sisi stressed the need to make use of the largest amount of available water so as not to harm the environment.