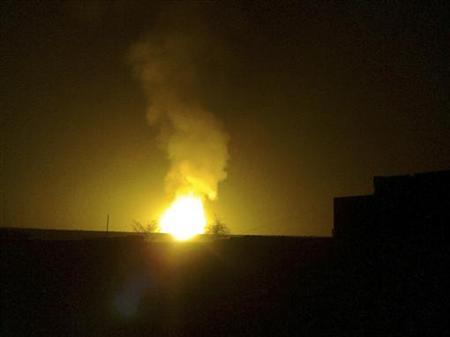 A top general in forces loyal to Yemeni President Abd-Rabbu Mansour Hadi's government has been killed in fighting with Iran-aligned Houthi troops east of the capital Sanaa, sources on both sides of the conflict said.
Major-General Abdel-Rab al-Shadadi, commander of Yemen's Third Military Region — which has its headquarters in the city of Marib east of Sanaa — was the most senior member of the pro-Hadi forces to be killed in nearly 19 months of civil war in Yemen.
The Houthi-run Saba news agency quoted a pro-Houthi military source as saying late on Friday that artillery gunners targeted Shadadi after they pinpointed his location.
On Saturday, Saudi-owned al-Arabiya channel quoted a statement from the Hadi government as saying Shadadi died in hospital after being badly wounded in Marib.
A Saudi-led coalition has been fighting to restore Hadi to power since March 2015, after the Iran-aligned Houthis seized Sanaa and forced the government into exile.
U.N.-sponsored talks to stop the fighting, which has killed more than 10,000 people, ended inconclusively in August.
Last month, a source in the Saudi-led coalition said the head of Houthi special forces, Major General Hassan Almalsi, was killed while leading a squad of Houthi fighters trying to infiltrate Yemen's southern province of Najran.
Tehran views the Houthis as the legitimate authority in Yemen but denies accusations by Saudi Arabia and Yemen that it supplies them with arms. The Houthis say they are fighting a revolution against a corrupt government and its Gulf backers.
Saudi Arabia sees regional rival Iran as the paramount threat to Middle East stability because of its support for Shi'ite militias that Riyadh says have inflamed sectarian violence.