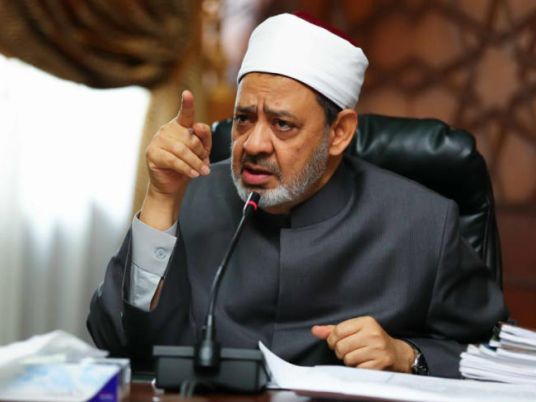 The Muslim Council of Elders, an independent body based in UAE capital Abu Dhabi, held an emergency meeting on Monday, presided by the Al-Azhar Grand Shaikh Ahmed al-Tayyeb, to discuss suing satirical French magazine Charlie Hebdo over offensive cartoon depictions of the Prophet Mohamed.
In a statement following the meeting, the Muslim Council of Elders said it would establish an international legal committee to file a lawsuit against the magazine.
The meeting also discussed what the statement described as a "recent systematic campaign targeting Islam and its holy Prophet".
It criticized "freedom of expression" as a justification for insulting Islam and its prophet, explaining that true freedom of expression comes with certain social responsibility to preserve the rights of others.
The council condemned slaying of a French teacher and the stabbing of two Muslim women in Paris, calling these incidents acts of terrorism.
The council also called on Muslim communities to continue to positively integrate into their respective wider communities and not be drawn into xenophobic provocations which aim to distort Islam's image while promoting hostility towards its believers.
The Grand Imam of Azhar Ahmed al-Tayyeb on Sunday issued a statement condemning all attempts to involve Islam in "political battles".
The imam's remarks coincide with a statement by French President Emmanuel Macron regarding the slaying of French teacher Samuel Paty, who Macron said "embodied the republic."
Macron assured that France will never forbid cartoons that criticize public figures.
Paty was decapitated close to his school near Paris for showing cartoons of the Prophet Muhammad in class. His killer, 18-year-old Abdullakh Anzorov, was shot dead by police shortly after the attack.