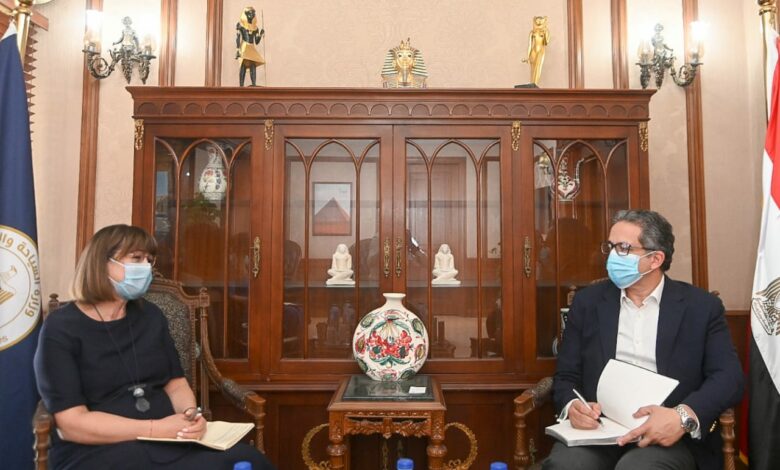 Egypt's Minister of Tourism and Antiquities Khaled al-Enany met with the Resident Coordinator of the United Nations in Egypt Elena Panova, who recently assumed office.
Anany touched on the strong relations between Egypt and the UN in various fields.
He said that his ministry works with the UN directly through UNESCO, UNWTO and with the UNDP indirectly through the Ministry of Environment on the ECO-Egypt campaign – which aims to promote ecotourism and raise awareness of tourism sector workers about the importance of preserving the environment.
They also discussed mutual cooperation and exchanging expertise in tourism and antiquities directly with the UNDP, by launching awareness campaigns, in addition to making archeological sites and museums more accessible to visitors with special needs.