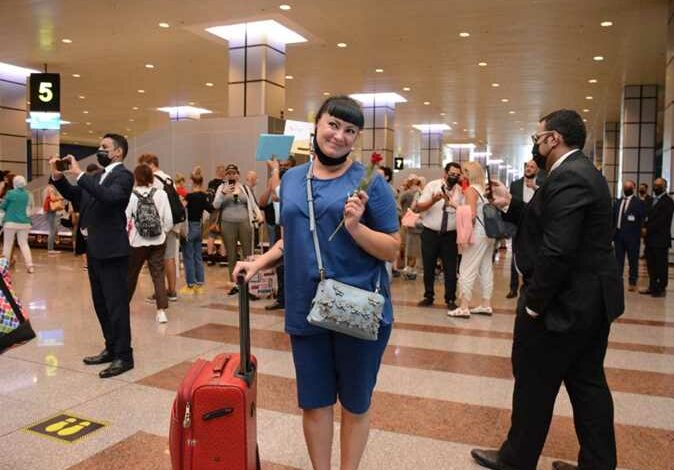 The schedules of tourist flights arriving from Ukrainian airports to Hurghada International Airport continue to be suspended, on Friday, due to the unrest in the region. 
Tour agents kept Ukrainian tourists whose trips ended inside hotels at Egyptian resorts until the reopening of the Ukrainian airspace to civilian flights.
Hotels and resorts in the Red Sea and South Sinai received a letter from the Hotel Establishments Chamber: asking to continue accommodating and providing services to Ukrainian tourists until an appropriate solution is found to the situation so they could return to their home country.
Officials of a number of tourism companies operating in the Ukrainian tourist market in Hurghada confirmed that about 200 Ukrainian tourists who were scheduled to leave Thursday have been re-housed after canceling their flights back home.
A Ukrainian tourist flight that was scheduled to arrive, Thursday, in Hurghada International Airport, was cancelled, informed airport sources said.