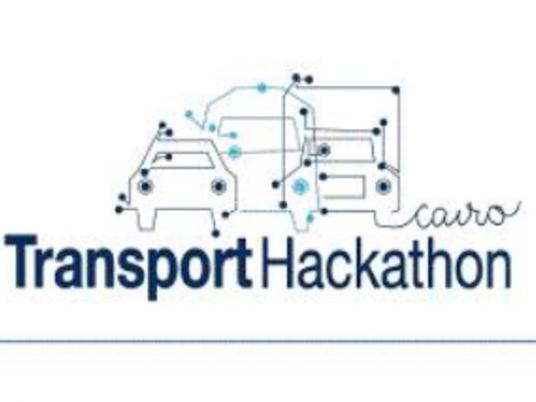 Cairo is one of the most polluted and most congested cities in the world — and the forecasts for the next few years indicate that Cairo's traffic problem will only get worse, with continued population growth.
That's according to Jacqueline Dubow, program coordinator for the Transport, Water, Information and Communication Technology Department of the World Bank.
Dubow spoke recently at the "Transport Hackathon" in Cairo, which gathered experts from various sectors on 3 June for the first meeting of the Hackathon.
The driving force behind the initiative, according to its literature, is to bring unlikely but strategic partners together from different disciplines to develop collaborative solutions for dealing with Cairo's traffic problems, and to meet future transportation needs.
The World Bank and the Google Developer Group in Cairo sponsored the event, in conjunction with the Green Arm environmental group and the Association for Sustainable Development.
The first meeting brought experts together from various fields, including transportation, technology, government and civil society, for what was essentially a brainstorming session.
"The future is not about building more infrastructure," said Dubow, on solving Cairo's traffic problems. "No, we need to use better what we have," she added.
Many of the conference participants stressed the need for better efficiency and increased use of technology in dealing with transportation challenges. Many of the speakers focused on the relationship between intelligent transportation systems, and information and communications technology.
Intelligent transportation systems focus on using technology to improve traffic flow and conditions, rather than expanding already existing infrastructure.
But according to many of the speakers at the Hackathon, there is also a need to encourage people to behave differently.
"We want people to leave their cars and use mass transit. How do we do that?" Dubow asked.
According to Hackathon speaker and World Bank Consultant Ahmed Mosa, private vehicles account for 70 percent of the traffic share in Cairo, and on average carry less than 1.3 people per car.
Some initiatives in Cairo are already working on addressing this issue. Ahmed El-Dorghamy of the Green Arm of Nahdet al-Mahroussa and the Center for Environment and Development for the Arab Region and Europe says it's important to de-market the private car culture.
He says the Green Arm focuses on sustainable transportation, including cycling, walking and public transport, in addition to promoting other supportive solutions, such as teleconferencing and telecommuting.
El-Dorghamy says the Green Arm has a think tank that is currently focusing its research and efforts on the development of the cycling culture in Cairo.
"The supply is always waiting for the demand. What we are trying to do is build the critical mass, and attract attention to start actually incorporating cycling in the urban planning," El-Dorghamy says.
However, safety concerns could leave different forms of sustainable transportation out of reach for many, including cyclists.
El-Dorghamy says Cairo's streets are not currently safe for cyclists, particularly because the use of helmets remains low.
"But there are lots of safety measures we can do. We are trying to promote and educate," he adds.
Another speaker stressed that Cairo's public transit system has safety concerns of its own that need to be addressed if more people, particularly women, would be expected to use it in the coming years.
"Sexual harassment remains one of the biggest barriers to using public transport," says Rebecca Chiao, the co-founder and current director of Harassmap, a website through which victims and witnesses of sexual harassment can report where incidents occurred and what happened.
Chiao noted that if women don't feel comfortable and safe using public transportation, it could have devastating consequences for the economic prosperity of families.
"Public transport should be safe for women," Chiao adds.
To address this issue, Chiao says it's important to change the culture that tolerates sexual harassment, and to end the silence surrounding it, particularly in Cairo's public transport.
She also spoke of the need for an initiative to train drivers and ticket takers to watch out for sexual harassment, and expel those who harass from public transport.
The recent meeting of the Hackathon was the first of two sessions. El-Dorghamy said the group would reconvene in October for the second phase.
The next meeting would focus more on the development of software and technology that could begin to contribute in a practical way to solving Cairo's traffic problem, he said.