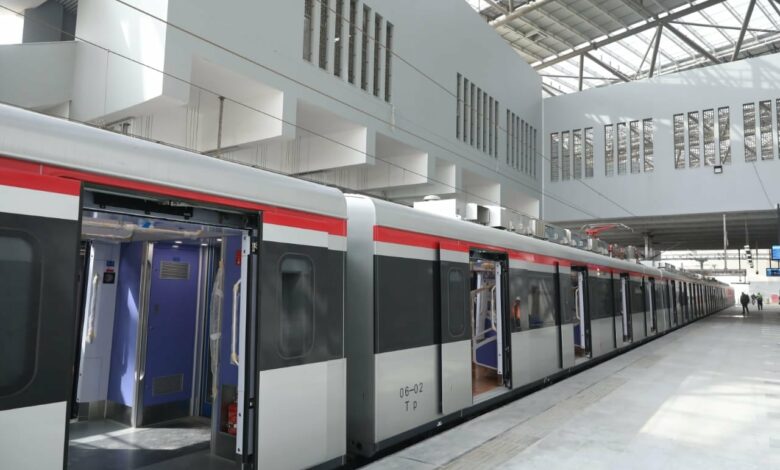 The Egyptian Minister of Transport, Kamel al-Wazir on Saturday inspected the Light rail transit (LRT) project and followed the trial operation of the first phase of the project, which extends from Adly Mansour station to the Arts and Culture station in the New Administrative Capital.
Wazir boarded one of the LRT trains, which is in pilot operation.
The tour started from Adly Mansour Central Interchange Station, where the minister inspected the station's platforms, its external and internal yard, the station's super-jet bus stop, and the mechanisms, corridors, and places of connection between the LRT and other mass transportation means.
The Adly Mansour station is scheduled to be a central interchange between a large number of transportation means – including a metro station for the third line, a station for the LRT, the "Cairo – Suez" railway station, a station for the Super Jet ready to receive buses, and a station for BRT buses which will run on the Ring Road.
Wazir was also briefed on the rates of development of the Cairo-Suez railway, which starts from Adly Mansour station to Suez, where the distance is being doubled, and the efficiency of the line is raised in the distance from al-Rubiki to Suez.
The minister directed the railway leaders to run Tahya Misr and Russian trains in conjunction with the opening of the LRT project, in order to contribute to providing distinguished services to the passengers coming from the cities of east Cairo (al-Mustaqbal, al-Shorouk, Badr, the New Administrative Capital and 10th of Ramadan), and from there to Suez Governorate and vice versa directly.