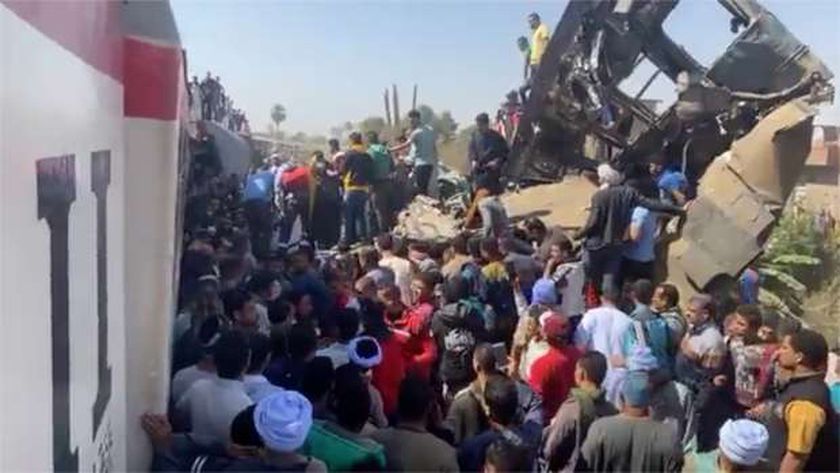 Egyptian Minister of Transport Kamel al-Wazir said during a Sunday phone interview with the  the "al-Hekaya" TV program that he would never even consider resigning following the Sohag train accident.
"I am a fighter and I am not used to fleeing," he said, adding that even before he became a military officer he was a villager and the son of a villager, something he cannot escape.
"If I resigned and every minister resigned when an accident happened, the countries could not be managed.  We have a role and a mission," he stressed.
He stressed that fleeing from his responsibilities was not the answer and would make him a "traitor" to his country.
Wazir explained that the minister has received LE1.5 trillion in governmental support to set a plan to upgrade all sectors of the Ministry of Transport's sectors, which is a mission he will see to the end.
The Transport Minister issued an official apology on Saturday on behalf of the Egyptian National Railway (ENR) over a collision between two trains in Upper Egypt.
The Health and Population Ministry on Friday announced the death of 32 people and the injury of 66 others in the train collision near Sohag.
Wazir's apology followed President Abdel Fattah al-Sisi's meeting with Prime Minister Mostafa Madbouly, Justice Minister Omar Marwan, Higher Education and Scientific Research Minister Khaled Abdel-Ghaffar, Local Development Minister Mahmoud Shaarawi, Interior Minister Mahmoud Tawfiq, Health and Population Minister Hala Zayed, Transport Minister, and Social Solidarity Minister Nevine al-Kabbaj.
The Deputy head of the Central Region's Trains' Drivers in Upper Egypt Khaled Bahga announced the death of Kamal Mansour, the driver of air-conditioned train 2011 involved in the Sohag train collision.
A train heading to Cairo from Aswan rear-ended a passenger train that had stopped at Tahta in Sohag, causing three coaches to derail and injuring a number of passengers. Dozens of equipped ambulances were dispatched to transport the injured people to Sohag General Hospital, Sohag Educational Hospital, Tahta Hospital and Maragha Hospital.