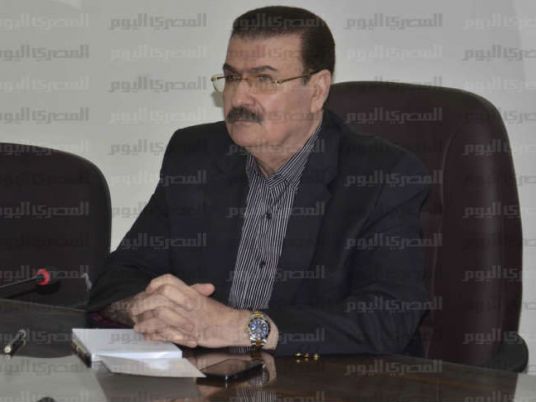 Minister of Transportation Hany Dahy says that the Egypt Economic Development Conference will return Egypt to the world investment map.
The minister told Al-Masry Al-Youm that main factor for investing in the transportation sector is to have a clear strategy for investors to know the opportunities available. He added that his ministry had submitted a strategy for the upcoming years that will help boost the economy and secure jobs.
The minister explained that the transportation sector is vital to any successful national economy as it ensures the availability of commodities for competitive prices and increases the competitiveness of the local industrial sector on the regional and international levels.
Dahy said that as part of the strategy, his ministry had laid out a list of projects in various transportation sectors for the coming 15 years with investments worth US$13.5 billion.
The projects in maritime transport sector include a container dock at east Port Said with an investment cost of $700 million, a commodities station in the same area worth $300 million, a commodities station at Damietta seaport worth of $150 million, another at Safaga seaport worth of $250 million, and a last one in Ain Sokhna seaport costing $500 million. The minister concluded that the total, therefore, is nearly $900 million.
As for land and logistics ports, the ministry had prepared plans for a land port and a logistics center in the cities of the
6th of October
and the 10th of Ramadan, costing $90 million each, said Dahy.
Speaking of the railway sector, the minister said they are seeking to maximize the role of railways in the transportation of cargo through three lines: Ain Sokhna-Helwan ($500 million),
6th of October
-Manashy ($170 million) and Helwan-Rubiky ($275 million).
The plan also tackles passenger transportation with a high-speed train between Alexandria and Hurghada ($3 billion), as well as another linking Hurghada and Luxor ($2 billion). It also addresses traffic congestions in Greater Cairo with a comprehensive seven-year strategy that involves the installation of a 144-km electric train line, while doubling the current length of subway lines to 170 km. A network of buses is also included in the plan, according to the minister.
The projects also includes $500 million project for an electric train between Ramses Square and al-Nozha, a $380 million bus line between New Cairo and Heliopolis and a $100 million for the development of river transportation.