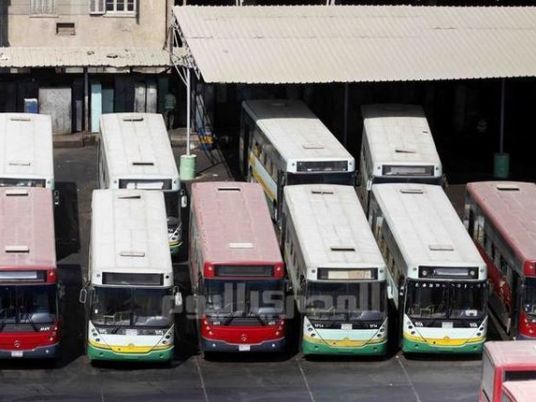 An independent trade union of public transportation authority workers has expressed readiness to suspend the strike that entered its fourth consecutive day on Tuesday, on the condition that the government respond to half the demands until a timeline for the rest of the demands is set.
The trade union issued a statement on Tuesday after an executive council meeting, saying the independent trade union is the "legitimate representative of the workers" and that it does not belong to any political or religious faction. It added that it will never allow anyone to tarnish its image.
"The trade union always seeks to serve the citizen, who is the father, the wife, the brother and the relative. It seeks the good and stability of Egypt. From the beginning, it supported the 30 June revolution, which came to support the goals of 25 January revolution," it added.
The statement also indicated that the trade union took responsibility for achieving the workers' demands through negotiation with state authorities. It negotiated for eight months, despite the government's "ignorance" toward the workers' demands. Thus, it decided to strike as the final method to achieve its demands.
The statement also expressed the workers' readiness to return back to work once the eight demands of the workers were met.
The demands include applying the minimum wage, increasing the allowance by 100 percent like railway and metro workers, combining incentives of LE500, disbursing profits of six months, allocating 25 percent of scrap sales and 25 percent of the collective transportation to the staff fund and amending authority regulations to reduce the gap in wages.
Edited translation from Al-Masry Al-Youm