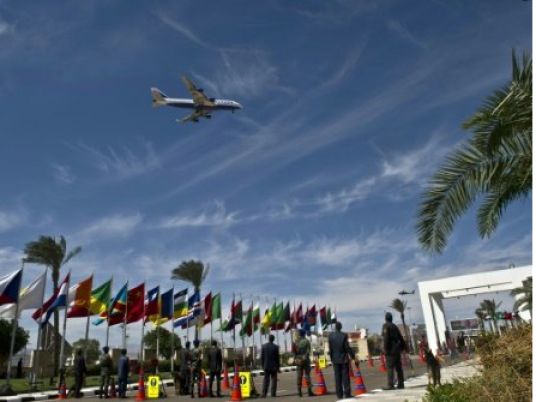 Last month's deadly Russian jet crash in Egypt has plunged the north African tourist industry further into crisis, with resorts seen as less risky now likely to benefit from the shifting travel patterns, experts said.
Sunseeking travellers are also likely to place particular emphasis on the reputation of particular airports when making plans, although attractive prices are certain to still be a major factor.
Some 9.9 million tourists visited Egypt last year — almost half of them going to Red Sea resorts.
But the total was far lower than the 14.7 million who visited in 2010, before the Arab Spring uprisings, and that figure is likely to drop further.
All 224 people on board the flight from Egyptian resort Sharm el-Sheikh were killed when it came down in Sinai last week and Britain has said a bomb planted by an Islamic State (IS) was most likely responsible.
Britain and Russia — which accounted for 62 percent of the tourists in Sharm el-Sheikh before the incident — have since suspended flights there.
The crash is the latest in a series of incidents that have hit the region's travel sector, including two attacks on tourist sites in Tunisia in March and July in which a total of 59 people were killed.
"The scare for declining markets is that once they emerge from their troubled situation, they might find themselves challenged by a well-established competition," said Nadejda Popova, airlines analyst at market researchers Euromonitor International.
But she added that in the case of Egypt: "With the right approach… it could recover faster than we can now foresee".
Derek Moore, chairman of Britain's Association of Independent Tour Operators, said that following the crash "the key to air travel… will be the reputation of particular airports.
"A holiday involving a flight back from a potentially 'risky' airport would probably not be seen as OK," Moore said.
Any decline in tourist numbers to areas seen as risky could be a gain for other travel spots.
Here are five destinations that may be set to benefit:
– Gulf states: European tourists could turn to Dubai, Abu Dhabi, Qatar, and Oman as luxury and shopping destinations with a hot climate, solid infrastructure and coral reefs, according to Popova.
– Russia: Falling oil prices have sunk Russia's currency and massively inflated the cost of foreign travel.
Travel industry expert Air4casts predict that there will be a "secondary diversion to domestic Russian destinations" as Russians decide to stay at home for their holidays.
– Turkey: Nervous Russians have already begun rebooking their Egyptian breaks for Turkey, according to travel industry experts Air4Casts.
Despite neighbouring lawless Syria and suffering its own deadly attacks, Turkey looks set to benefit thanks to its reputation as being tough on security, early campaigns to attract customers, improved travel infrastructure and new hotel openings.
However, it could suffer in the longer-term due to Russia's falling currency.
Turkey was the favourite foreign destination for Russians in 2014, with more than three million visiting in the first nine months of the year.
– Cyprus: Tourism Minister Giorgos Lakkotrypis told parliament the Russian airliner tragedy had prompted new tourism interest to Cyprus as an alternative to Egypt.
He said there was initial interest in operating nine extra flights between Russia and Cyprus in November -? carrying 400 Russians on each flight.
– Traditional resorts: Moore said this summer had already been "a shift of traffic to the western Mediterranean — principally Spain". Winter traffic could also move towards Spain's Canary Islands — just off the southern tip of Morocco.
"Russians traditionally favour such summer destinations as Greece, Spain, Thailand, Italy, Turkey and Bulgaria," said Popova. "I will expect that given the events in the Middle East, these will remain preferred destinations."