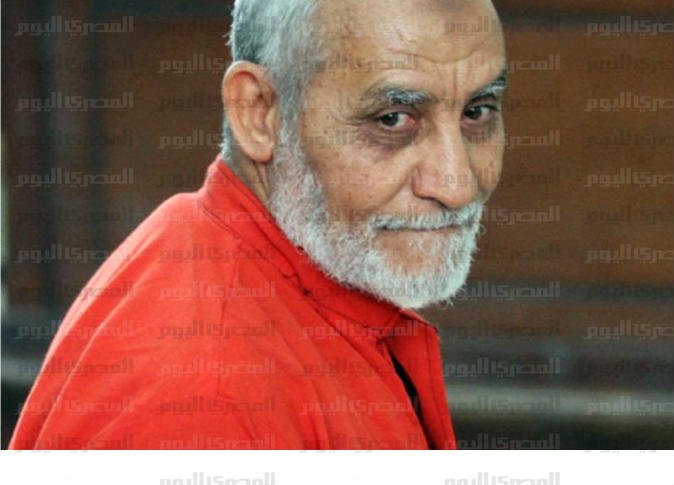 The Port Said Criminal Court has decided to postpone the Port Said police station storming case to Tuesday.
The defendants are Mohamed Badie, leader of the Brotherhood, leading figures Mohamed al-Beltagy, Safwat Hegazy, Akram al-Shaer, Ahmed Tawfik Saleh al-Hawlany, Gamal Ebeid and 185 others.
They are charged with inciting acts of violence and murder in Port Said in August 2013.
The court allowed Badie to step out of the docks in his red execution uniform while case evidence was being reviewing.
When the judge noticed that Badie was looking at the journalists, he told him that he was not in the courtroom to take pictures. "I am delivering a message," Badie replied.
In a related context, Grand Mufti Shawki Allam endorsed a death sentence for Badie and other well-known leaders of the Muslim Brotherhood in the case known as the Rabaa Control Room.
The Brotherhood lashed out at the mufti and the judiciary on social networking sites, contending that Badie will live in heaven with the other martyrs who died in Rabaa and al-Nahda squares, while his enemies will burn in hell.
Edited translation from Al-Masry Al-Youm