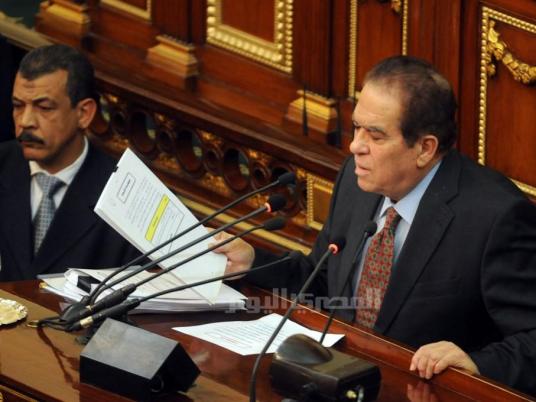 The Khanka Misdemeanor Court postponed on Tuesday the trial of four policemen from Heliopolis Police Station to 31 December, to perform the procedures of changing the court considering the case.
The policemen are accused of involvement in the killings of 36 prisoners affiliated with the Muslim Brotherhood inside an Abu Zaabal prison truck.
The Court adjourned the case in the previous session as per the request of the victims' families lawyers who demanded referring the case to criminal court, claiming that the court is not fit to view the case.
Thirty-six arrested supporters of deposed President Mohamed Morsy were killed in mid-August inside an inmate transport van in the Abu Zaabal prison in Qalubia, north Cairo, according to the Interior Ministry.
The ministry claims that after their arrival at the prison in the van, Morsy supporters held a police officer hostage, prompting security forces to use tear gas inside the van to prevent their escape and resulting in the deaths of 36 people. The ministry said that the deaths were caused by suffocation and a stampede.
Edited translation from Al-Masry Al-Youm