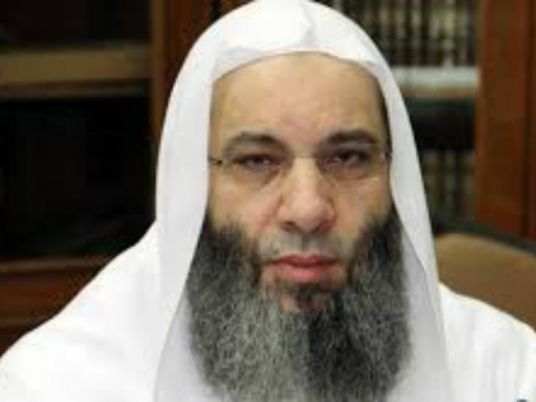 6th of October Misdemeanor Court have adjourned the case of Salafi preacher Mohamed Hassan. The verdict of his trial will be issued on April 2.
Hassan faces accusations of contempt of religions, spreading extremist ideology and harming national unity and social peace.
Plaintiff lawyer Ahmed Fouad earlier filed the lawsuit and said that Hassan had discussed the Prophet Mohamed's marriage on a privately-owned TV channel. On the channel he said, "the father of Khadija rejected her marriage with the Prophet for being an orphan. So she prepared food and invited her father along with group from the Qureish tribe. They ate and drank until they were drunk, then she told her father that Mohamed had proposed and he approved her marriage."
The lawyer added that "the video is considered contempt of religion and offense against Islam and the Prophet." He denounced the fact that the Prophet's marriage to Khadija could have been dependent on deceit and that Khadija could have committed such an act.
The lawsuit requested the application of the penal code, whose articles state imprisonment of between six months and five years, or a fine of no less than LE500 and no more than LE1000 against a person who has used religion as tool to spread extremist ideology, contention or to harm national unity.
Edited translation from Al-Masry Al-Youm