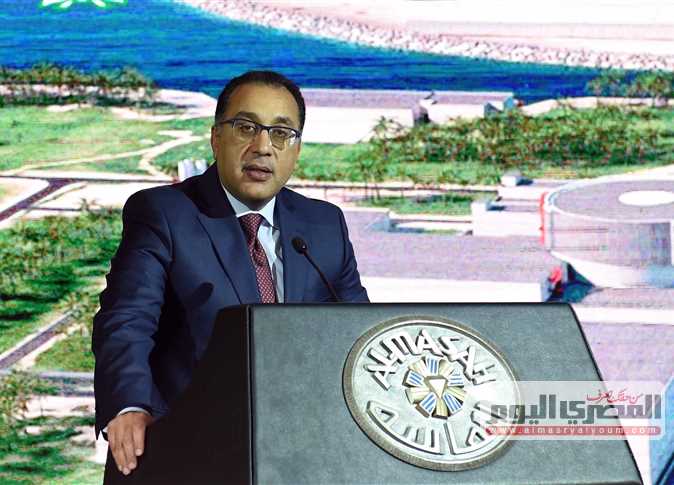 Egyptian Prime Minister Mostafa Madbouly met with some senior Emirati investors at his residence in the UAE capital Abu Dhabi, to dsicuss introducing investment opportunities in Egypt.
Madbouly stressed that the state will focus during the next stage on specific sectors, explaining that the industrial sector has the first priority for us now.
The state's presence on Saturday comes to develop a tripartite strategy between Egypt, the UAE and Jordan to achieve integration in the industry,  he added.
Madbouly said that Egypt is always open to partnership with the Emirates in a wide variety of fields, and pointing out the importance of the real estate sector which he said was "very successful" for the UAE in Egypt.
The Egyptian government launched a set of additional incentives for specific industries in specific geographical areas, he added.
Industrial zones have been allocated in the new fourth-generation cities, especially the New Administrative Capital and the new al-Alamein to establish industries, he added, and their lands have been prepared and provided with services.
Madbouly added that additional incentives will be granted to investors in these areas for a specific period of time, in order to encourage accelerating the pace of development in the new areas.
He added: "It has become absolutely clear that the global crisis that occurred starting with the crisis of coronavirus pandemic and the current Russian-Ukrainian crisis sends clear messages that we have a commitment to integration in providing our basic needs."
The aim of this visit is to strengthen cooperation especially in the field of industry, which he stressed is a "top priority" especially in the fields of food industries, engineering, pharmaceuticals and medical preparations, as well as new and renewable energy.
Madbouly added that there are a number of Emirati companies working in Egypt in the field of agriculture, and the agricultural sector is also a top priority for the Egyptian state.
The prime minister added that he is personally responsible for facilitating any procedures for obtaining approvals, licenses and permits for these projects, as long as there will be investments.