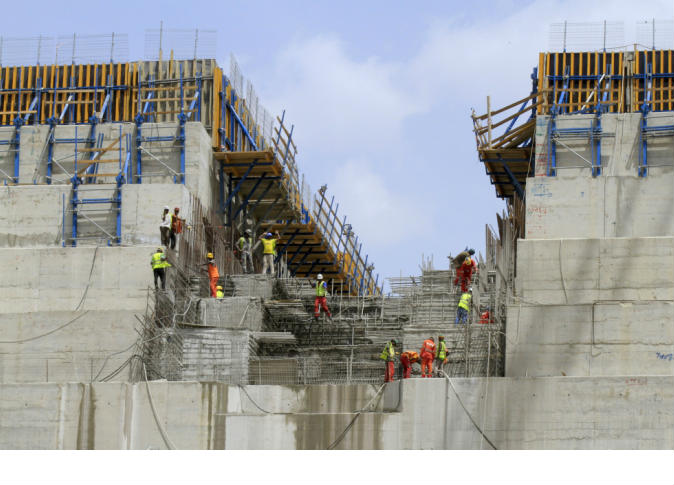 An independent scientific research group on the Grand Ethiopian Renaissance Dam (GERD) have begun meetings in Khartoum on Saturday to discuss the options and strategies for filling the GERD's lake.
The working group includes experts and academics from Egypt, Sudan and Ethiopia, and its meetings will last for two days. The proposal to set up this scientific group was presented during the meeting of Ministers of Foreign Affairs, Water Resources and intelligence leaders of the three countries in Khartoum on April 6. The group held its first meeting in Cairo from June 2 to 4.
The meeting will address observations of Egypt and Sudan on a proposal submitted by Ethiopia at the previous Cairo meeting.
In 2011, Ethiopia started construction on the GERD over the Blue Nile River, one of the major sources of the water that forms the River Nile downstream. Ethiopians see it as is a great national project and a means of overcoming poverty. Egypt, however, fears the dam will affect its historic Nile water which it has had access to since the historic 1959 agreement with Sudan.
Egypt's share of Nile water sits at 55.5 billion cubic meters, while Sudan's quota is 18.5 billion cubic meters. This is in accordance with an agreement signed between the two downstream countries in 1959; Ethiopia is not part of this agreement.
Ethiopia has reassured Cairo that its water share will not be affected.
The dam is expected to reduce Egypt's share of Nile waters, further limiting the country's already scarce water resources.
Edited translation from Al-Masry Al-Youm