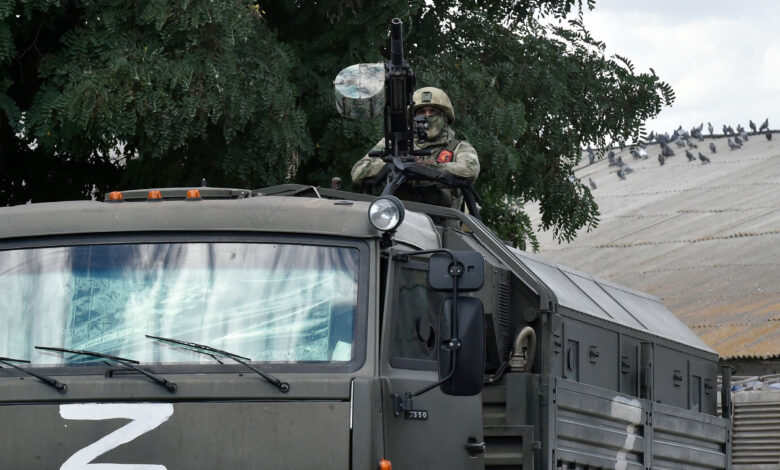 Russian forces have attempted several assaults on the town of Avdiivka in the last few days but Ukrainian units have held their positions, the head of the local military has said.
Avdiivka, just north of the city of Donetsk, has been bombarded frequently for three months.
"For a few days in a row the enemy is trying to conduct (an) assault in our Avdiivka direction. But all their attempts are unsuccessful," Vitalii Barabash said, adding that the situation in the region was stable but difficult.
Russian claims to have taken settlements in the area were "fake," he added.
"A few days ago they conducted very serious assault actions in this direction and as stated by General Staff, they had some success, but it didn't last for long, as in the evening our positions were won back."
Barabash said Russian troops lost four tanks, four other vehicles and around 40 Russian troops were killed. He added that four Ukrainian soldiers were killed and around 30 wounded. CNN cannot independently verify losses of either side in the conflict.
He added that US HIMARS systems and M777 howitzers were making a difference in the conflict. "They are working on the front line, we can hear them, we see the positive impact of their work."
But he cautioned that Russian-backed forces have built up substantial amounts of munitions over the past eight years in the self-declared republics of Luhansk and Donetsk.
"It will take some time until they run out of it," Barabash said.