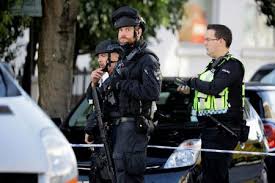 US President Donald Trump's eldest son described India as an important market for The Trump Organization, but said the global company will lose out on new deals because of self-imposed restrictions put in place by his father since he took office.
Donald Trump Jr.'s comments appeared aimed at blunting criticism that there could be a conflict of interest in pushing the Trump brand name. Trump Jr., at the start of a trip to woo buyers for his luxury residential projects in several cities, said new business would take a hit in India.
"Few years ago, I said it would become our largest (market) because I really believed in the market… I think it will continue to be the same when I am able to get back in the market and focus on the business side, on new deals again in the future, once my father is out of office," Trump Jr. told television channel CNBC-TV18 late on Tuesday.
Shortly before taking office last year, Trump Sr. said he would hand off control of his business empire, which includes luxury homes and hotels across the world, to his sons Donald and Eric, and move his assets into a trust to help ensure that he would not consciously take actions as president that would benefit him personally.
Several government and private ethics watchdogs said he should have gone further, divesting himself of assets that could cause a conflict of interest.
The top Democrat on the Senate Foreign Relations Committee on Wednesday sent a letter to the US ambassador to India to ask for guarantees that the embassy and the State Department will not offer any support to Trump Jr. beyond helping the US Secret Service to provide him with security.
"I expect that the US State Department, including US Embassy Delhi, will treat Mr. Trump no differently than it would any other American individual visiting on private business, and will take every effort to avoid any perception of special treatment or a conflict of interest," Senator Bob Menendez said in the letter, a copy of which was given to Reuters.
Trump's partners in India are playing up the Trump brand. In the days leading up to Trump Jr.'s visit, one of its development partners in Gurgaon, near the capital of New Delhi, began an advertising campaign on the front page of India's most widely circulated newspapers to lure buyers.
Book your Trump Towers' residence before Feb 22 and join Mr Donald Trump Jr. for a "conversation and dinner" on Feb 23, the advertisement said, luring buyers with a chance to rub shoulders with the president's family.
'OPPORTUNITY COST OF THE DEALS'
The promoter advertised that among the buyers for apartments in the 47-floor tower are a famous Indian cricketer and an art maestro, neither of whom was identified.
"India, it has been an important market for us, but again there is this opportunity cost of the deals that we are not able to do that don't get discussed," Trump Jr. said, shrugging off criticism about profiteering from the president.
"We could do so many more but we are not doing those," he said. He said his father received no credit for putting curbs in place.
Trump Jr. will fly to the western city of Pune on Wednesday to meet his development partner after which he will be in Mumbai on Thursday attending a champagne reception with buyers of Trump apartments built in partnership with Lodha Developers.
Trump Jr. will be speaking to Indian business leaders later this week on Indo-Pacific ties. Prime Minister Narendra Modi will also be present at the event.
Trump Jr. told CNBC-TV18 that America's economic ties with India were important.
"When you talk about this sort of natural business relationship, beyond the political relationship of the two largest democracies in the world, I think that is an important relationship to maintain especially when you look at what is going on in the world today in many of the other markets and in many of the upcoming powers," he said.
A US intelligence assessment last year found Russia had meddled in the 2016 US elections and that its goals eventually included aiding Trump Sr. Former White House chief strategist Steve Bannon in his new book expressed derision and astonishment over a 2016 meeting between Trump Jr., his father's top campaign officials and a Russian lawyer, terming it "treasonous".
Russia has denied meddling in the election and Trump Sr. has denied any collusion between his campaign and Moscow.