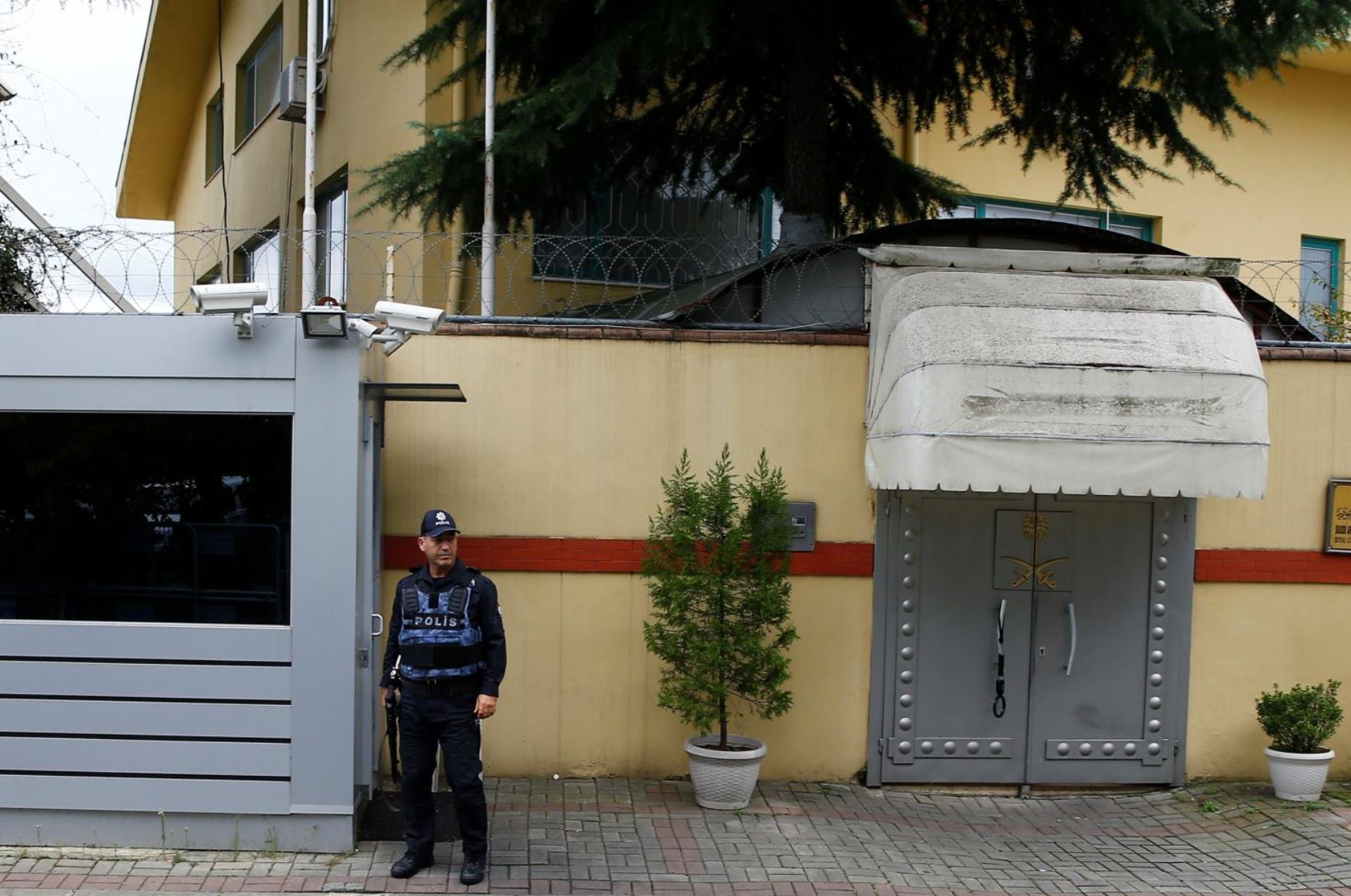 WASHINGTON (Reuters) – US President Donald Trump said on Tuesday he plans to speak with Saudi Arabian officials about the disappearance of prominent Saudi journalist Jamal Khashoggi, who went missing a week ago.
Trump, speaking at the White House, said he did not know details about Khashoggi's disappearance. Asked if he had spoken to officials in Saudi Arabia about Khashoggi, Trump told reporters in the Oval Office: "I have not. But I will be at some point.
"I know nothing right now. I know what everybody else knows – nothing," Trump said.
Khashoggi, a Saudi citizen who had lived in Washington for the past year, has not been heard from or seen since he entered the Saudi consulate in Istanbul last Tuesday, his fiancée and friends have said. Turkish officials told Reuters over the weekend they believed he had been killed inside the consulate.
Saudi officials have denied that he was killed and earlier on Tuesday invited Turkish experts and related officials to visit the consulate, according to Turkey's state-owned news agency Anadolu.
The situation could undermine US ties with its key Gulf ally amid ongoing tension in the region.
Trump, who has long criticized the US media, on Monday said he was concerned about reports regarding the journalist and did not "like hearing about it," but that he hoped the situation "will sort itself out."
US Secretary of State Mike Pompeo has said senior US officials were in communication with Riyadh and has called on for a transparent investigation.
Members of Congress, both Republican and Democrats, have also called for answers regarding Khashoggi's disappearance.
Khashoggi had gained a wide following with his appearances on Arab satellite television networks as a prominent critic of the Gulf kingdom's rulers. He left Saudi Arabia a year ago after he said the authorities had instructed him to stop posting on Twitter. His columns had appeared in the Washington Post.