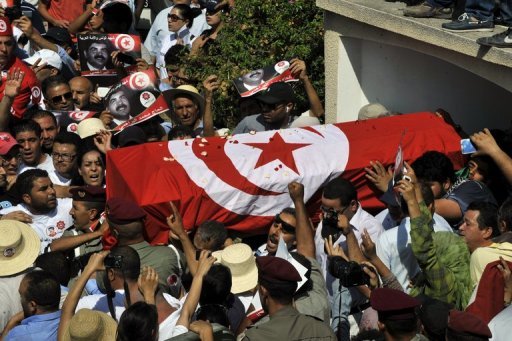 "We should know that there are foreign intelligence agents backing terrorism in Arab countries, and therefore we must be united against them," said Tunisian Public Health Minister Saeed al-Aidi, commenting on the terrorist attack, which killed at least 20 people at
Tunisia's Bardo museum on Wednesday morning.
"We condemn the terrorist attack, which occurred Wednesday morning in Tunis, and offer our condolences to the families of the innocent victims" Aidi added on Wednesday.
At least 20 tourists were killed in the attack, including Italian, Spanish, French, and Polish nationals.
"There may be a victim from Japan and another one from Colombia, but it has not been confirmed yet," according to Aidi.
Tunisia insists to eliminate the phenomenon of terrorism and will overcome it, Aidi added in a phone-in to ONTV Channel Wednesday evening.
The security forces killed two terrorists and arrested a third one, he said, adding that the entire world has to cooperate to eliminate global terrorism.
The Arab summit, which will be held in Sharm al-Sheikh on 28 March, will be an opportunity to look at the counter-terrorism mechanisms, in addition to uniting strategies regarding intelligence and information exchange, he said.
Edited translation from Al-Masry Al-Youm