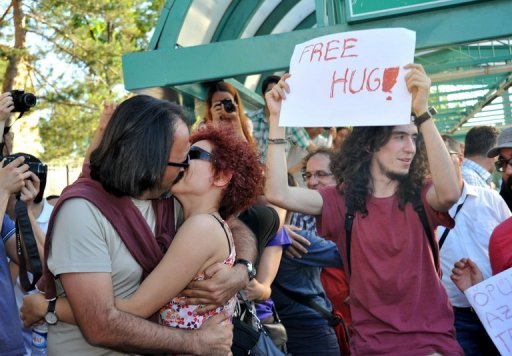 Turkish authorities detained 800 people overnight suspected of links to US-based cleric Fethullah Gulen, security sources said on Wednesday, in one of the largest operations in months against the network which Turkey blames for a failed July coup.
They said the crackdown targeted the network's structure in the police force. Detention orders had been issued for 1,000 people, of which 803 had been detained, the sources said, in operations carried out across all 81 of Turkey's provinces.
Those detained would be taken to the capital Ankara, the sources added.
After the abortive coup in July, authorities arrested 40,000 people and sacked or suspended 120,000 others from a wide range of professions including soldiers, police, teachers and public servants, over alleged links with terrorist groups.
The latest arrests come 10 days after a tightly contested referendum approved the expansion of President Tayyip Erdogan's powers, according to preliminary results.
The referendum bitterly divided Turkey. Erdogan argues that strengthening the presidency will avert instability associated with coalition governments, at a time when Turkey also faces security threats from Islamist and Kurdish militants.
But his critics fear further drift into authoritarianism, with a leader they see as bent on eroding modern Turkey's democracy and secular foundations.
Mass detentions immediately after the attempted coup were supported by many Turks, who agreed with Erdogan when he blamed Gulen for orchestrating the putsch which killed 240 people, mostly civilians. But criticism mounted as the arrests widened.
Reporting by Ece Toksabay; Editing by Dominic Evans