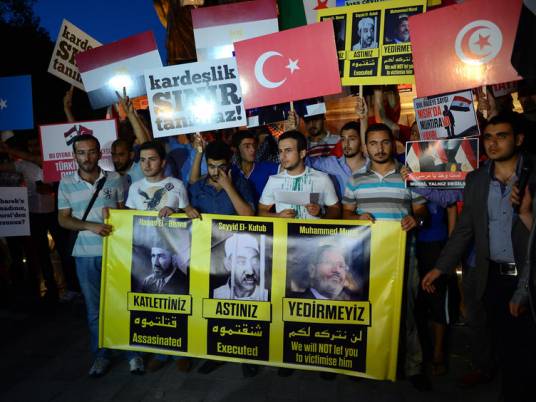 ANKARA – Turkey on Thursday said the military intervention that ousted Egypt's Islamist president Mohamed Morsy did not reflect the people's will and urged the country to "return to democracy".
"The power change in Egypt was not a result of the will of the people. The change was not in compliance with democracy and law," Deputy Prime Minister Bekir Bozdag said in Ankara.
"In all democratic countries, elections are the only way to come to power," he said.
Egypt's army on Wednesday ousted and detained the country's first democratically elected president in an abrupt end to the his first year in office after days of bloodshed and protesters calling for his resignation.
"Everyone… who believes in democracy should naturally oppose the way this power change happened because a situation that cannot be accepted by democratic people has emerged in Egypt," said Bozdag.
He added that he hoped "Egypt would return to democracy, to a structure where the will of people prevails again."
Turkey's Islamic-rooted Justice and Development Party (AKP) government — which grappled with its own mass anti-government demonstrations last month — had established friendly ties with Morsy and his Muslim Brotherhood movement.