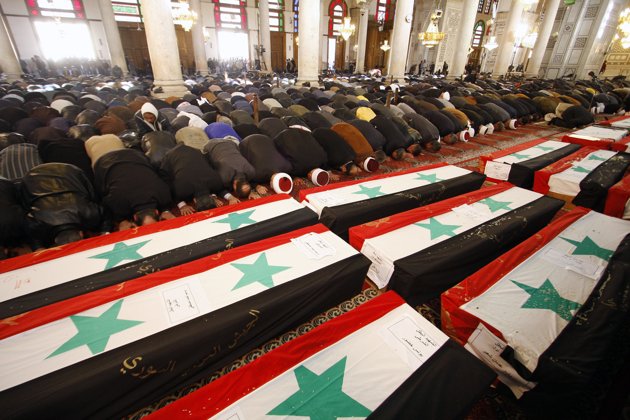 A telephone call on Friday between US and Turkish leaders marked a turning point in strained relations between the two countries, but Washington must honor a pledge to end weapons provisions to Syrian Kurdish fighters, Turkey said on Monday.
"The 'We will not give weapons' remarks from a US  president for the first time is important, but it will lose value if it is not implemented. It would be deceiving the world," Deputy Prime Minister Bekir Bozdag said.
The White House said on Friday that US  President Donald Trump informed Turkey's President Recep Tayyip Erdogan that Washington was adjusting the military support to partners on the ground in Syria.
The Syrian Kurdish YPG spearheads the Syrian Democratic Forces (SDF), an alliance of Kurdish and Arab militias fighting Islamic State with the help of a US-led coalition.
A spokesperson for the coalition said on Sunday that it was looking at "adjustments" to the support it provides to the SDF, ranging from the number of advisers to training and artillery.
Weapons provided to Syrian YPG have been limited and mission specific, the spokesperson added.
Ankara has been infuriated by Washington's support for the YPG militia, seen by Turkey as an extension of the outlawed Kurdistan Workers Party (PKK), which has fought a decades-long insurgency in Turkey and is designated a terrorist group by Ankara, the United States and European Union.