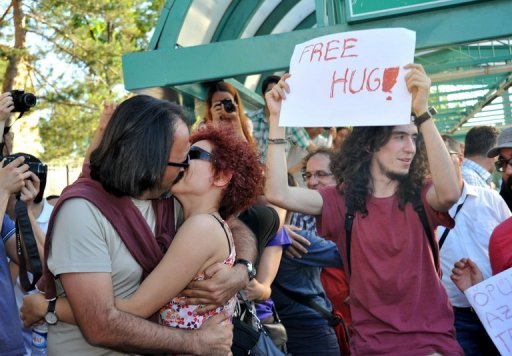 The Turkish interior ministry said it had removed the Ankara's police, intelligence and security chiefs from their posts in an effort to help the investigation into Saturday's bombings that killed 97 people.
The twin suicide bombings targeting a rally of pro-Kurdish activists and civic groups sparked anger from government opponents who condemn it for failing to prevent the worst attack of its kind on Turkish soil. Others accuse the government of complicity.
"In order to run a healthy investigation into the abominable terrorist attack… and in line with the requests from chief civil and police inspectors, Ankara's provincial police chief, intelligence department chief and security department chiefs have been removed from duty," a statement on the ministry's website said late on Tuesday. The statement did not say if the officials would to return to their posts after the investigation.
The announcement came hours after President Tayyip Erdogan admitted that there had been an intelligence failure which he said would be probed in investigations.
On Tuesday, protesters in trade union-organized rallies were not permitted by the Istanbul governorship to march to Beyazit Square on security concerns.
At Sirkeci train station the protesters held a sit-in at which lawmakers made speeches, while at Cerapasa Hospital there were tensions with police blocking people from marching.
The possibility that a group known to the authorities carried out Saturday's attack has heaped pressure on the government, already under fire from opponents for failing to give more transparent information on its investigations into bombings in Diyarbakir and Suruc earlier this year.
Four people were killed in the bombing of a Peoples' Democratic Party (HDP) rally in the southeastern city of Diyarbakir on the eve of June elections. In July Suruc a suicide bombing blamed on the Islamic State in Suruc near the Syrian border killed 33 mostly young pro-Kurdish activists.