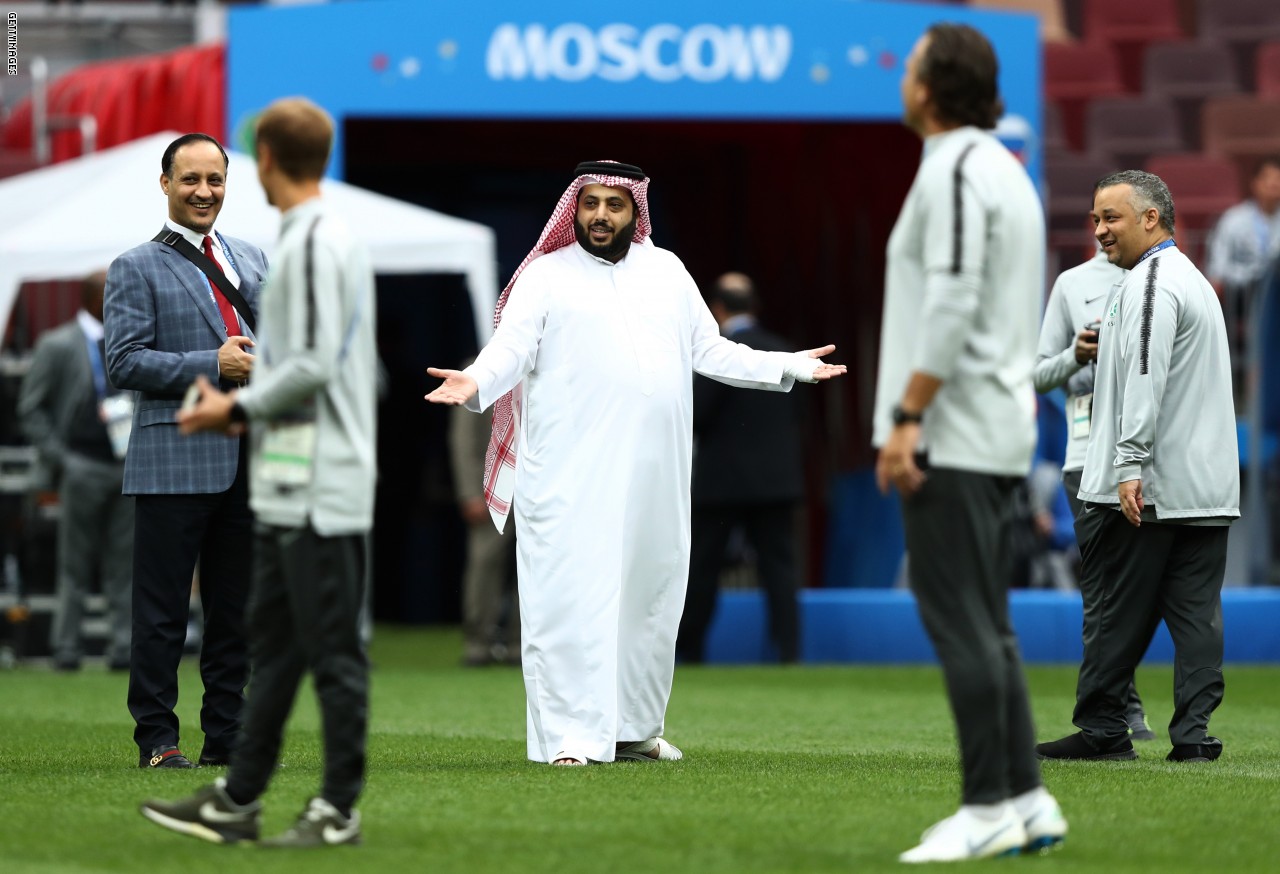 Chairman of the Saudi General Entertainment Authority Turki Al-Sheikh hinted that he might resort to the Egyptian judiciary with regard to his dispute with Egypt's Al-Ahly football club, of which he is the honorary president.
Al-Sheikh — who is currently in the midst of a dispute with Al-Ahly board member Mohamed Serag Eddin — wrote on his Facebook page that, "Egypt is a country of law […] and nothing is better than the law." Some have interpreted this as a veiled threat to resort to the judiciary in his dispute with Al-Ahly's board of directors.
Last Saturday, Al-Sheikh criticized Al-Ahly's administration, saying, "Hussam Ashour, Abdallah al-Saeed, Ahmed Fatehy, Emad Mete'b, and Moemen Zakaria are all wrong and you are right?!"
He added: "Oppression will be darkest on the Day of Resurrection […] Ashour alone, his championships and heroic history are sufficient […] Loyalty, respect, care about people's source of living, and providing treatment to them without aiming to achieve personal interests has become a show nowadays."
Also on Saturday, Al-Sheikh entered into a fierce argument with Al-Ahly's board member Serag Eddin, after Al-Sheikh on Friday made a comment on Al-Ahly's management, posting on his Facebook account that they are "an administration that does not work to achieve the club's interests." He added he has long been patient with the administration, but that it is obvious that it will not change its approach.
The current dispute comes after the reconciliation of a previous argument between the two parties that took place at the beginning of this year. At the time, Al-Sheikh withdrew the lawsuits he had filed against some of the club's officials.