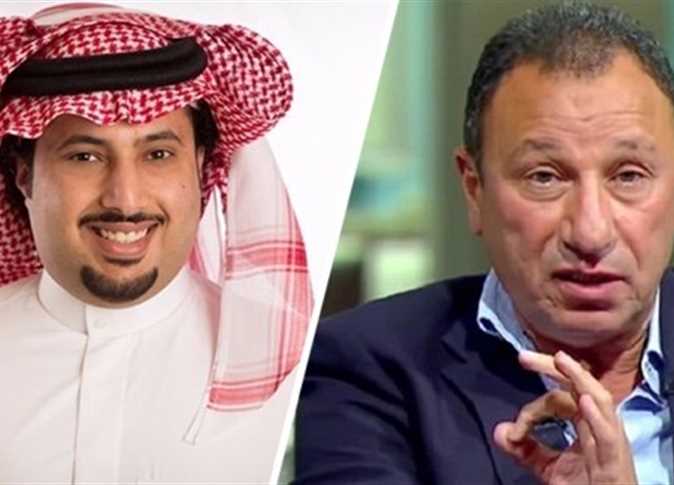 After more than two months of backlash, head of the Saudi Sports Authority Turki al-Sheikh has taken a surprising move by assigning his lawyer to stop all lawsuits filed against the board of the Al-Ahly Club, headed by Mahmoud al-Khatib.
"Everyone has been forgiven. I have been attacked by some of the masses and media, but I confirm my appreciation and respect to all Al-Ahly fans," al-Sheikh said in remarks to the LTC on a program called 'Al-Kora fi Baladna'.
Al-Sheikh stressed that he would not allow any attack on al-Khatib, because he appreciates and loves him.
"No one can drive a wedge between us, I love Al-Ahly and I cannot and will not let anyone talk badly about them," he said.
Following al-Sheikh's statement, Al-Ahly Club released a press statement saying that Al-Ahly club is always committed to social and national responsibility, and is fully aware of its leading role as one of the largest sports entities in the Middle East and its responsibility in keeping away strife.
"The Board of Directors of Al-Ahly Club appreciates the initiative of Al-Sheikh in ending the dispute, which benefits everyone," the statement reads.
Al-Ahly Club confirms that Al-Sheikh respectful interview is appreciated and the club will halt all legal proceedings between all parties, and rather focus on work to promote sports in Egypt and the Arab world.
The statement said that Al-Ahly wishes al-Sheikh and his partner investor's success in their new experience with the Pyramids sports Club that has been established earlier as part of a fair competition to raise the value of Arab sports.
Once an honorary head for Al-Ahly, al-Sheikh dropped his position in May and was involved in controversy when al-Khatib requested an investigation into the funds Al-Sheikh had donated, requesting to ensure they had been properly spent. Sheikh then fanned the flames of controversy even further by reportedly admitting he had spent LE 6 million to support Al-Khatib against his rival in club elections.
Al-Sheikh also claimed that al-Khatib had asked him to intervene in several deals to buy and sell players. He also accused the club president of going back on his requests, leading Al-Sheikh to file a lawsuit against the club.
Al-Sheikh's comments and attitude sparked outrage amongst Al-Ahly's fanbase across social media, who described what happened as a "scandal" for the club's management.