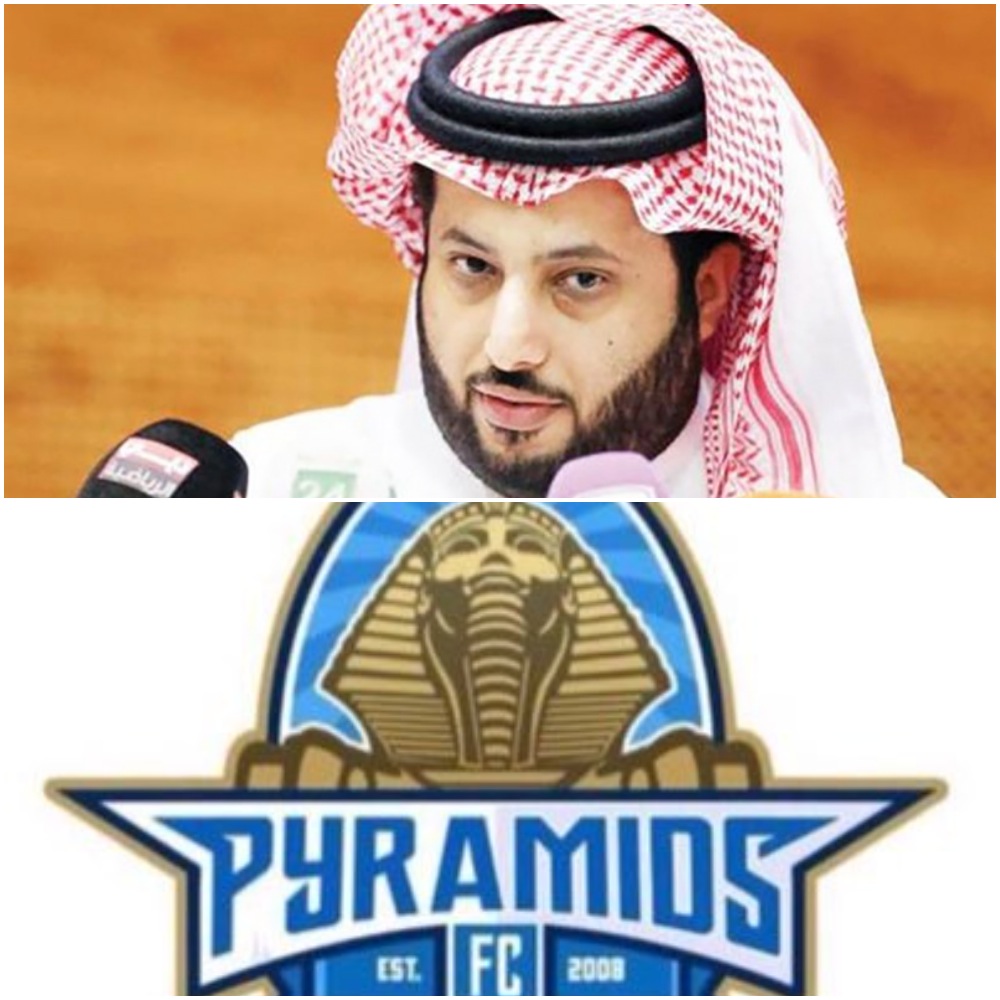 Television sports anchor Medhat Shalabi announced that Head of Saudi General Sports Authority Turki al-Sheikh has withdrawan his investment in Egyptian sports.
In his television show "Masa'a Pyramids" (Pyramids Evening) on Monday Shalabi read out a statement sent by al-Sheikh, which stated what would happen to the club following his departure. Al-Sheikh said he will still work on getting the best Pyramids players foreign contracts, and will be leaving Pyramids leadership to veterans Hossam al-Badri, Hady Khashaba and Ahmed Hassan.
He added that the Pyramids club channel workers will be given alternative jobs, and their contracts will continue until they are employed somewhere else.
Finally, al-Sheikh said he will "summon Pyramids channel icons for an urgent meeting soon."
Veteran footballer and Pyramids club football supervisor Ahmed Hassan stressed that "the process is in continuation" despite the offenses the club workers and figures had to endure.
In a phone interview to "Masa'a Pyramids", Hassan added that, "we do our job in honor and we get our salaries in honor, we did not make money from thin air. "
"There is an important concept that people do not know about, which is working to fulfill myself and succeed, not for money. Unfortunately, people refuse to say that."
"Our goal was never to destroy Al-Ahly club as some say," he added, "Turki al-Sheikh had a dream for Egypt, and we will continue to achieve his vision."
He also took the opportunity to reply to several accusations the Pyramids club has been facing, saying that "People say we are destroying Egyptian football, but Egyptian football was never strong on an international level. Do people want a respectable organization, or to just destroy anything good in football?"
"We made an effort to have a strong team ready, and will not give up on our dream not matter how much humiliation we face. I have been the national team captain for 17 years and I have never been bought by money."
"We are not traitors," he concluded, "and we are not sellouts; we have worked hard to reach where we are at, and we will not stop. There is no crisis, and no one can threaten us. We are a huge investment supported by the government."
On Monday, al-Sheikh wrote on Facebook that "I am seriously considering withdrawing any sports investments. Attacks everywhere and everyday a new problem emerges, why do I cause myself such a headache?"

Earlier, on Wednesday, September 12, al-Sheikh made a phone interview on the Pyramids channel complaining about the treatment his team has been getting at the Egyptian football league, particular in regard to unfair refereeing.
He declared that "enough is enough with the unfairness of refereeing in the Egyptian league. I ask president Abdel Fattah al-Sisi to interfere, and save the investment and sports sectors, and I trust his fairness and impartiality to deal with the situation and stop problems in the Egyptian league."
"I am facing discrimination in both sports and investment sectors," he continued. "Why is Pyramids being treated as a foreign club in Egypt? I believe Al-Ahly and Zamalek are both respectable clubs, that would not like to win the championship while the Pyramids face discrimination."
The Pyramids FC was founded after al-Sheikh took over Al-Assiouty Football Club.
He revolutionized the team, bringing in three Brazilian footballers: Forward Carlos Eduardo, Midfielder Rodriguinho and forward Keno, in addition to a group of elite Egyptian footballers such as Ali Gabr, Ahmed al-Shennawy and Omar Gaber.