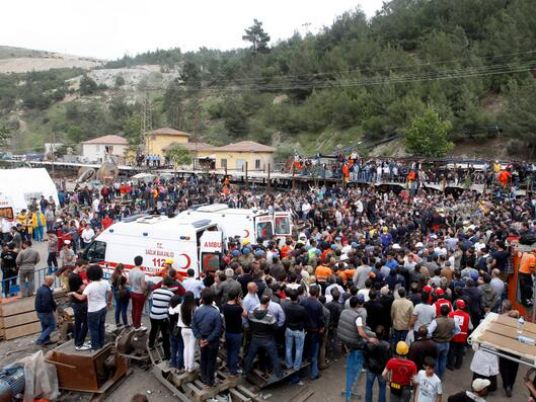 A Turkish court sentenced mining company executives to up to 22 years in jail on Wednesday over their role in a coal mine disaster in western Turkey four years ago in which 301 people were killed, a court ruling showed.
In what was Turkey's worst industrial disaster, the victims died as fire swept through a mine in the town of Soma, 480 km (300 miles) south of Istanbul in May 2014, fueling anger in a nation with one of the world's worst workplace safety records.
The mining company's general manager and technical manager were both sentenced to 22 years in jail. Two other company officials were jailed for nearly 19 years and the chairman was sentenced to 15 years in prison, the ruling seen by Reuters said.
The court acquitted more than 30 of among 51 defendants who had been put on trial over the 301 deaths on charges ranging from "killing with probable intent" to "criminally negligent manslaughter". The deaths were caused by carbon monoxide spread through the mine by the fire.