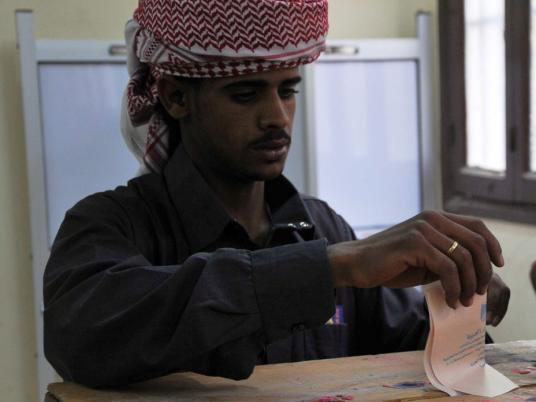 The turnout on the first day of the second phase of the parliamentary elections exceeded 30 percent, said the Brotherhood's Freedom and Justice Party (FJP) in a statement on Thursday. It said that the process was going smoothly on the second day, although some polling stations had opened late.
The Brotherhood claimed to have detected certain irregularities, such as judges urging voters to vote against the FJP. The party submitted the complaints in an official memorandum to the high elections commission. However, the statement also said the party has full confidence in the judiciary.
The party renewed its criticism of the media by saying that certain satellite television channels, owned by businessmen competing in the elections or those belonging to Mubarak's regime, are persuading voters not to vote for the Brotherhood.
"They are unaware that the Freedom and Justice Party is running within the Democratic Coalition, which includes ten parties, some of which are liberal, others leftist and yet others nationalist with an Islamic reference, a reality that demonstrates balance," the statement said.
Meanwhile, Mohamed Morsy, president of the party, said that talk of parliamentary coalitions is premature until after the final phase of the elections. "But I believe the Democratic Coalition will prevail," he said.
Translated from Al-Masry Al-Youm